StarCraft's RTS legacy ends in November with Legacy of the Void
StarCraft's decades-spanning RTS legacy comes to an end in November.

Published Mon, Sep 14 2015 12:08 AM CDT
|
Updated Tue, Nov 3 2020 12:04 PM CST
StarCraft II's last expansion, Legacy of the Void, doesn't just wrap up the second game: it promises to wrap up the entire decades-spanning saga.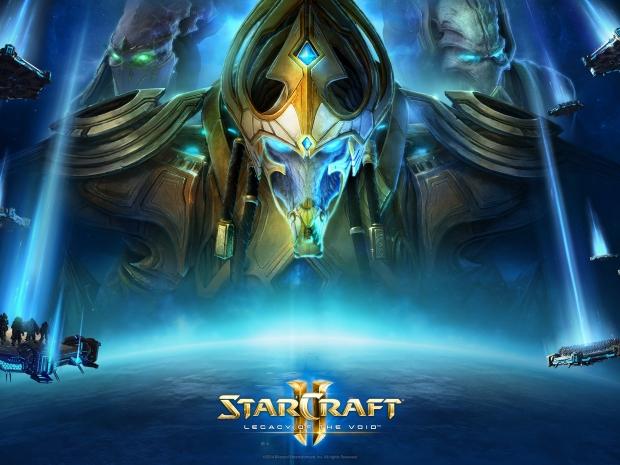 Blizzard today announced that Legacy of the Void, StarCraft II's final expansion, will release on November 10, 2015. The expansion is all about the Protoss' harrowed conflict against the menacing Zerg swarm that has overtaken their homeworld, and will wrap up the series as well as expose the fates of the Protoss culture as well as iconic characters like Kerrigan and Jim Raynor.
"Legacy of the Void provides an epic conclusion to a story more than 17 years in the making," said Mike Morhaime, CEO and cofounder of Blizzard Entertainment. "It also brings tremendous enhancements to StarCraft II's definitive real-time strategy gameplay, with new units, automated tournaments, collaborative game modes and more. We can't wait for players to experience it all this November."
Legacy of the Void features a slew of new units and game modes to keep things fresh, including the new two-player co-op Archon Mode, rotating tournaments, a fully-invested campaign, and a huge Protoss Arkship to command during missions. The final expansion will cost $39.99 for the standard edition and $59.99 for the deluxe version. Those who pre-order get exclusive access to the Whispers of Oblivion prologue missions.
Blizzard has said in the past that it would "consider making another Warcraft RTS" once StarCraft is totally finished...so we might see some news in the coming months.
Related Tags