AMD's super-small Radeon R9 Nano can be used in Crossfire with Fury X
The new Radeon R9 Nano can be used in multi-GPU setups with the full-blown R9 Fury X.

Published Mon, Sep 7 2015 1:00 AM CDT
|
Updated Tue, Nov 3 2020 12:04 PM CST
We have had one of AMD's new Radeon R9 Nano cards for around a week now, and we've only just gotten into testing it after testing out 4-way Fury X cards in a bunch of different games and resolutions.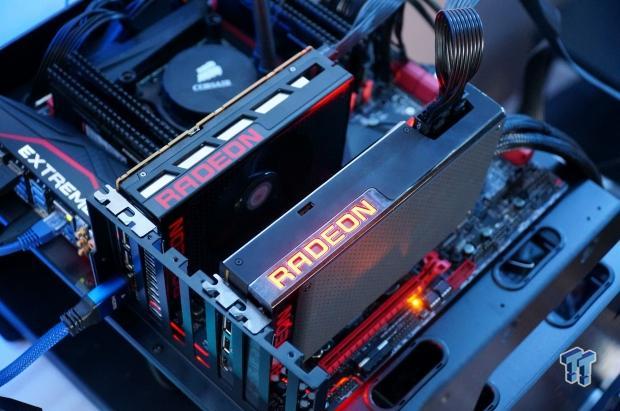 Well, we just so happened to throw our R9 Nano into our system and straight away went to GPU-z, which said it was an 'AMD Radeon R9 Fury series' video card. But what happens when you throw in the full-blown Radeon R9 Fury X in? It works in Crossfire with the R9 Nano, that's what. The same goes for the normal R9 Fury, which also works in Crossfire with the super-small R9 Nano.
We can't share performance numbers on the R9 Nano until later this week, but we think that our review is going to be something worth reading, that's for sure.
Related Tags