How do you stop the train in single player GTA V? You Don't
Although unsuccessful, this well-made video is the best try we've seen yet.
Published Sun, Sep 6 2015 4:23 AM CDT
|
Updated Tue, Nov 3 2020 12:04 PM CST
This lengthy but well produced YouTube video depicts one gamer's personal plight to achieve what no one has done before - stop the train from gallivanting through the hills in GTA V.
As you may have realized by the summary or through watching the video already, this brave pioneer is unsuccessful. No tank, aircraft, truck or bus is able to stop the train progressing onward, often resulting in the models bugging out as they try to clear the way, slipping and sliding through others - even popping out and soaring off a cliff.
Think you can do any better? We'd love to hear from you then - send us in a video and we'll post it if your method works.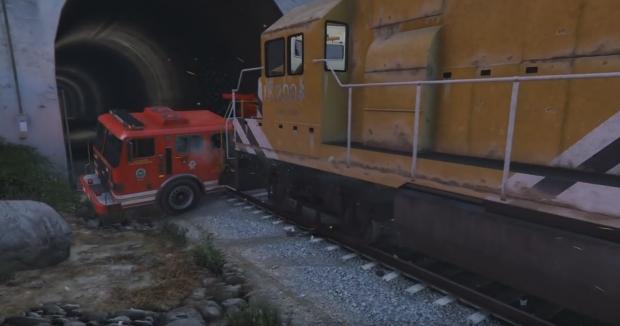 Related Tags