Fallout 4 has more dialogue than Fallout 3 and Skyrim combined
It took many years to record all the voice dialog for Fallout 4,

Published Fri, Sep 4 2015 6:19 PM CDT
|
Updated Tue, Nov 3 2020 12:04 PM CST
Fallout 4 will have an incredibly huge span of dialogue that consists of over 100,000 lines of voiced text.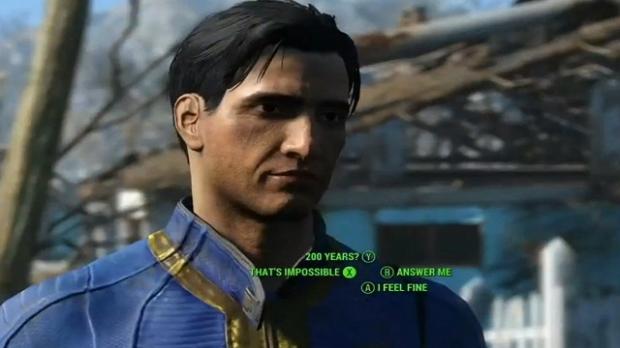 The news comes straight from Bethesda, who issued a Tweet yesterday confirming that the studio was in fact done recording all the dialogue. Fallout 4 features approximately 111,000 lines that took multiple years to record, and we have to wonder just how much of the game's data is taken up by the huge helping of voice-overs.
In Fallout 4 players have been given a voice, and a good chunk of that dialogue will be made up of the player character's responses. The game's text options have been consolidated from a list into a short-and-sweet response menu made up of a controller's four face buttons. Voice over actors Courtenay Taylor and Brian T. Delaney will portray the game's male and female protagonists.
It's worth noting that disc space has increased dramatically since Fallout 3 was released in 2008 and Skyrim in 2011, with consoles adopting Blu-ray discs as standard storage media. It'll be interesting to see just how big Fallout 4's install size will be on all platforms, and what language options are included to add even more heft to the dialogue's data.
Fallout 4 is slated to release on November 10, 2015 for Xbox One, PlayStation 4 and PC. Bethsoft has said in the past that the game will last up to 400 hours to beat, and we've recently broken down how Fallout 4's new perk and skill system works.
Related Tags