Turtle Beach shows off Star Wars Battlefront-themed headphones
Interested in a pair of Star Wars-themed gaming headphones?
Published Fri, Aug 28 2015 5:11 PM CDT
|
Updated Tue, Nov 3 2020 12:04 PM CST
Audio company Turtle Beach has announced the Star Wars-themed Sandtrooper gaming headset on the same day Star Wars Battlefront will be released to gamers.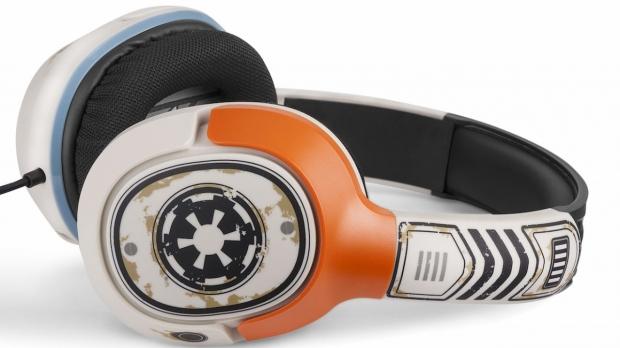 The Sandtrooper headset has an over-ear design, high-sensitivity boom mic, 50mm speakers, and pair of removable speaker plates.
"With as many Star Wars fanatics as we have at Turtle Beach, it's been hard to not let the droid out of the bag about this unique gaming headset," said Juergen Stark, CEO of Turtle Beach. "Our top-quality gaming headsets allow us to work with the biggest brands in the world, and we're very happy to continue our ongoing collaboration with Lucasfilm and EA to support Star Wars Battlefront."
The limited edition headset will be released in the United States at Best Buy, and will also be available in the UK, Australia, and Europe. The Turtle Beach Sandtrooper headset will launch on November 17 for the PC, Microsoft Xbox One, and Sony PlayStation 4. It will ship with a $99.95 MSRP.
Related Tags