Astronauts recently chowed down on space-grown lettuce
Astronauts can now munch on space lettuce!
Published Aug 22, 2015 2:20 PM CDT
|
Updated Tue, Nov 3 2020 12:04 PM CST
The six crew members stationed aboard the International Space Station (ISS) became the first humans to eat space-grown food, after munching on a harvested crop of red romaine lettuce.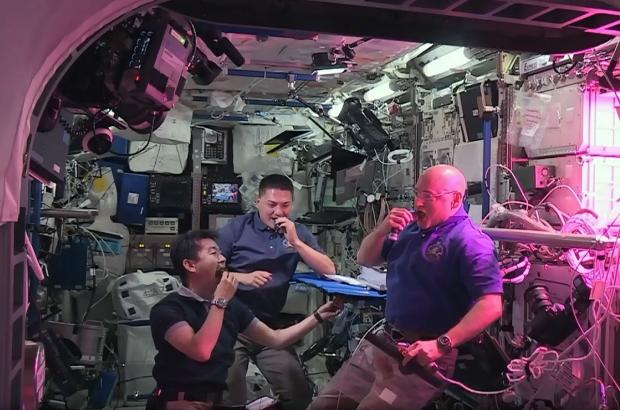 Using technology built with partner company Orbital Technologies, the lettuce was grown without soil in an air or mist environment. Growing plants aeroponically, they don't require as much water or fertilizer, grow faster, and tend not to have a high rate of disease.
Prior to eating the lettuce, astronauts used citric acid-based sanitizing wipes to clean their fresh veggies. This is an important glimpse towards the future, as NASA looks for new ways to provide a sustainable food supply that can be created aboard the space station.
"Having lived on the space station for awhile, I understand the logistical complexity of having people live and work here for long periods and the supply chain that is required to keep us going," said Scott Kelly, an astronaut living aboard the ISS.
"If we're ever going to go to Mars someday, we're going to have to have a spacecraft that is more self-sustainable in regards to its food supply, as well as other things. This payload and having the ability to grow our own food is a big step in that direction."
NASA and other space agencies have grown crops aboard the ISS, however, everything was sent back to Earth for analysis. Half of the lettuce crop being eaten by astronauts will still be sent back to Earth for additional testing.
Related Tags