Sao Paulo locals likely to cheat claims Ashley Madison account graphic
Sao Paulo ranked as top city for cheaters with New York coming in second due to Ashley Madison data hack.
Published Thu, Aug 20 2015 9:28 AM CDT
|
Updated Tue, Nov 3 2020 12:04 PM CST
In further shocking news, the Ashley Madison hacking scandal has not only seen Australian Government employees damned by the leak, but there has further been an investigation into statistics based around the findings.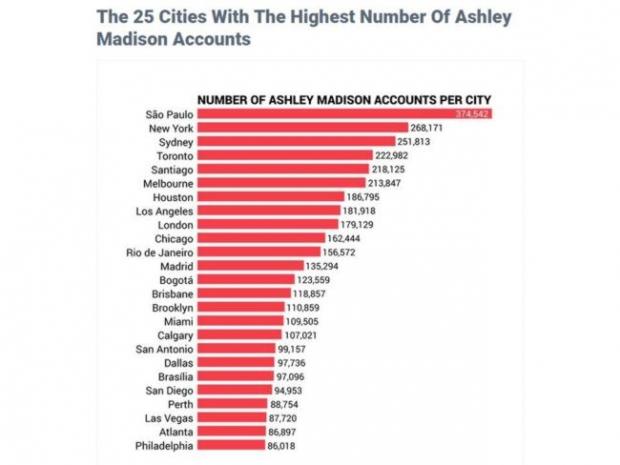 This investigation came in the form of locations, naming how many Ashley Madison accounts were linked to major cities around the globe. Topping the list of 25 cities by a large margin was Sao Paulo, sitting at over 370,000 accounts in total, backed up by New York at 268,171 in second place. These results were certainly not locked to a single continent either, with London and Melbourne (Australia) both ranking quite highly.
As reported by News.com.au, these numbers also don't take total population into account. So not only are you looking at places like Perth (Australia) having 88,697 total Ashley Madison members, but this city has 1/10th of the inhabitants when compared to the #1 ranked Sao Paulo.
Related Tags