Introducing the Talon, a game controller that slides on your finger
Titanium Falcon's new smart ring takes the controller out of your hand and puts it on your finger.

Published Sun, Aug 16 2015 6:41 AM CDT
|
Updated Tue, Nov 3 2020 12:04 PM CST
With VR on the horizon, hardware makers have busily crafted motion-based controllers to power the new tech. Innovations like the Control VR glove or HTC Vive's laser-tracked wireless controllers have caught our attention, but one company aims to turn the gaming world on its head with a new controller that slides right on your finger.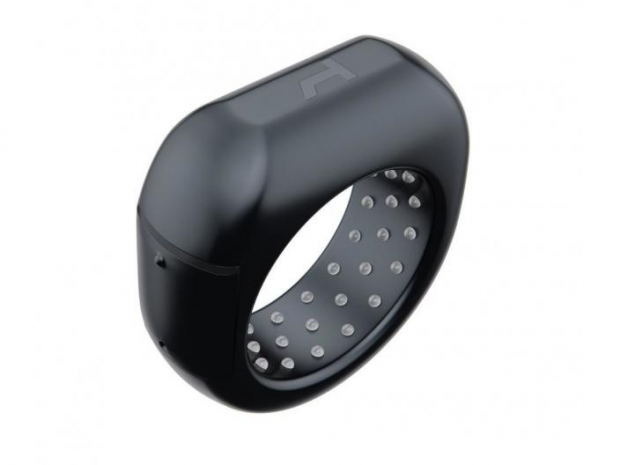 Introducing the Talon, a new "smart ring" motion-controlled peripheral that uses a 9-axis motion control sensor to convert hand gestures into input signals to interact with games. There are also two "action buttons" placed on the band for manual button pressing, and the creators boast that the Talon will be compatible with a huge array of games including shooters, racing games and even sports titles.
"Currently, in order to play motion-controlled games, consumers must purchase all the expensive hardware: TVs, Wii, X-box or Kinect are just a few of them," says Titanium Falcon CEO and Founder Guo Juan. "We believe our touch-less and motion controlled smart ring will change the way users play games forever. Talon will enable gamers to play games instantly at any place and time, free hand, while on the go. Users can play mobile games or control applications even when they are doing other things such as running, cooking, taking the bus and so on."
Using low-powered Bluetooth, Talon can connect to any smart device (phones, tablets, smartwatches, TV's, computers as well as VR hardware) and has a slim form factor of less than 3.8mm. The smart ring's 9-axis motion sensor has a the basics like an accelerometer, a gyroscope and a compass. A 32-bit CPU is housed in the wearable, along with noise reduction technology and of course low-energy Bluetooth for compatibility.
Although the Talon has been finalized, Titanium Falcon is seeking $300,000 in crowdsourced funding via an Indiegogo campaign to manufacture and ship the device. The smart ring is expected to cost "no more than $100". Drop by the official website for more details and to sign up for newsletters and more when the campaign is launched.
Related Tags