By heavily modding and cracking Microsoft's region-locked free-to-play Halo Online, a tech-savvy team of modders is working hard on bringing a free, fully functioning port of Halo 3 multiplayer to the PC for the first time.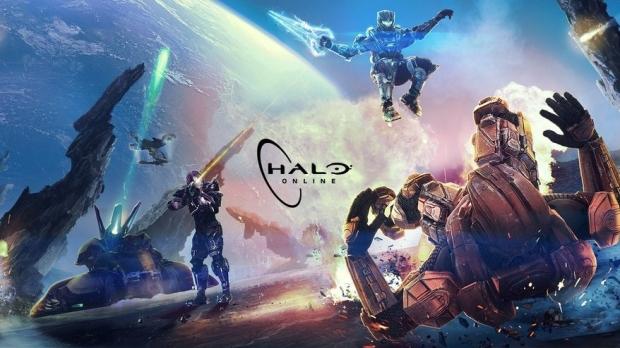 In an effort to serve PC gamers with an authentic Halo 3 port, a growing community of modders have created the Eldorito mod, a bit of software that effectively allows gamers to test-play a user-modified version of Halo 3 online multiplayer.
"I feel strange saying I want an almost ten-year-old game on my PC with nothing new, but there is something about Halo 3's simplicity that I enjoy," Sam Fish, one of the modders working directly on the project, said to PC Gamer. "I think that having Eldorito at least getting to Vanilla Halo 3 status would be an insane starting point for modding and going crazy with the game. We have already seen an insane amount of support with the community with people making Forge maps and mods and posting them on our subreddit almost daily. I think that if our community stays this awesome, Eldorito will have an amazing year."
Since Halo Online is a shuttered version of Halo 3 with key features turned off, Microsoft has inadvertently armed the modders with a bountiful source of content to work with. "I am not someone who does reverse engineering, but it is really tedious," Fish continues in the PC Gamer interview. "The developers are doing an awesome job re-enabling tons of features taken out in Halo Online, like Halo 3 equipment and dual wielding, which are both currently being tested."
The Eldorito mod is only half of the equation. Once you install the mod you have an offline version of the game (LAN, Forge, custom games etc.) and in order to play online with other gamers you need access to Dewrito, a mod that allows users to join and host multiplayer servers without Microsoft's discretion. So effectively Eldorito has no ties with the microtransaction scheme that powers the game's development--something that Microsoft probably isn't so happy about.
Now the "Eldorito" Halo 3 PC project has attracted a multitude of gamers, manifesting in a dedicated community that consists of an active Subreddit with a commited userbase that shares and creates plugins, weapon/armor packs, and tests various functions of the mod. There's even a Google Docs start-up guide.
Although interest has hit an all-time high, Sam Fish, one of the modders, knows that there are still plenty of hurdles to jump along the way. Despite interactive step-by-step walkthroughs users are having troubles getting started, and then there's the legal implications. Microsoft has already issued a DMCA takedown to Github for hosting the Eldorito mod (as it has original Halo: Online files), but the files have since been migrated to Mega's servers.
Bear in mind that Eldorito's current progress is based off of a beta test, and the modders will have their work cut out for them once the full game becomes available.
Eldorito Mod Spec Requirements:
OS: Windows 7 or Higher
Processor: Intel Core 2 Duo E6600 (or AMD equivalent)
Memory: 4 GB RAM
Graphics: NVIDIA GeForce 9600GT (or AMD equivalent)
Storage: 4 GB hard disk space
Internet: Broadband