Rumors have been flying left and right about the next singleplayer Elder Scrolls game--could it be Elder Scrolls VI: Argonia, or even a Skyrim sequel?--but Bethesda's own Pete Hines has squashed these rumors, affirming that the studio won't be divulging any new details until long after Fallout 4 is finished up.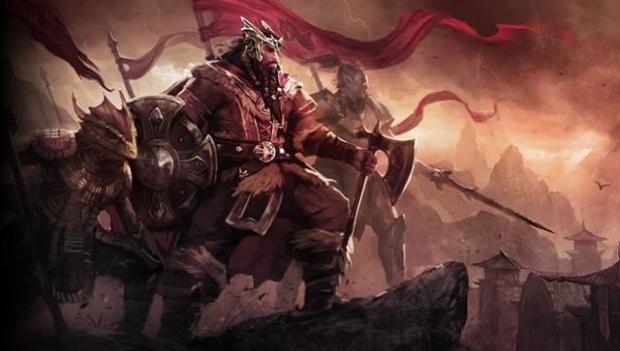 At Gamescom 2015 Bethesda's VP in Marketing Pete Hines squashed the Elder Scrolls VI rumors, saying that it will be a "very long time" until a new TES game is announced and that the team is currently "100% committed to Fallout 4".
Speaking of Fallout 4, the team still has a lot of work on their plate with optimizing mods for consoles, tweaking bugs and fixing up the massive crafting system. Considering how huge Fallout 4 is--there are reports that it could take up to 400 hours to beat--this will be a lofty goal with post-release updates to keep the studio busy for some time.
Bethesda is also noted for taking their time developing games, and that the entire team is focused on a single project at a time to ensure quality over quantity. So when Hines says that the Bethesda is 100% committed to Fallout 4 it's not exactly a surprise.
"It's rare to have franchises like the ones we have and to have people joking about "when is Skyrim 2 coming out?" Pete Hines said in an interview with Telegraph. "The reason they say that is because generally speaking that's what you'd be getting with another publisher in charge. They'd be spitting out a Skyrim 2 the year after or two years later. That's just not how we view it. We're not the sort of publisher that focusses on 'what's our 25 titles for 2015'.
Despite this news, the rumor mill will likely continue to churn out more reports pointing to vague quotes or "evidence" peppered in past games in order to "confirm" suspicions. Since TES games are massive in scope and take years and years of development there's a possibility that Bethesda has started outlining the next game...but it's likely so far down the road that the info would just be vague concept art and the like.
Right now you'll have to be sure to take these rumors with a grain of salt and get your TES fix with The Elder Scrolls Online, because it looks like Bethesda won't be re-visiting Tamriel in earnest any time soon.