Amazon wants drone-only airspace for its delivery aircraft
Amazon wants to help set up airspace for its delivery drones.
Published Wed, Jul 29 2015 7:57 PM CDT
|
Updated Tue, Nov 3 2020 12:05 PM CST
In its effort to one day make deliveries using drones, Amazon is quite vocal in helping create drone airspace to get the job done. Amazon hopes to be able to deliver packages within 30 minutes, a noble goal that has some people excited - and others worried about clogged airspace full of drones.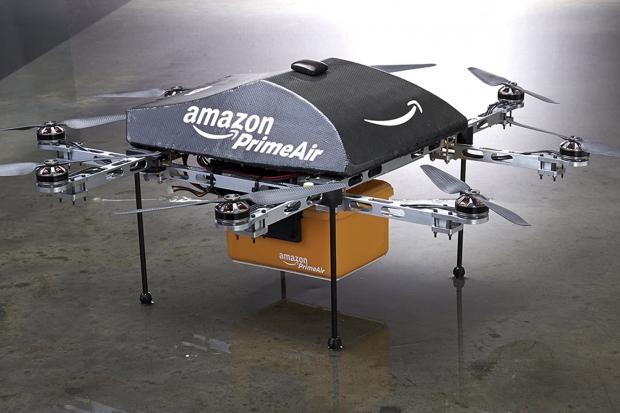 Airspace up to 200 feet above the ground would be designed for "low speed localized traffic," meaning video drones and survey and inspection aircraft.
Amazon would like to keep 200-feet of air space - between 200 feet and 400 feet above the ground - for drones in the "high-speed transit" lane designed for "well-equipped vehicles." The airspace 400 feet to 500 feet would be considered a "no fly zone," unless there is an emergency.
"In the United States, there are approximately 85,000 commercial, cargo, military and general aviation flights every day. This number is likely to be dwarfed by low altitude [unmanned drone] operations in the next 10 years," the company said.
The Federal Aviation Administration (FAA) just began allowing Amazon to try out its drone delivery system in limited tests - but the popular e-tailer wants to streamline its future ambitions.
Related Tags