Former Halo, Destiny devs form new VR game studio Endeavor One
Key developers splinter from Bungie to make a new games studio focused on VR, already working on new title named "Jump"

Published Tue, Jul 28 2015 10:00 AM CDT
|
Updated Tue, Nov 3 2020 12:05 PM CST
Veteran Halo and Destiny alums have split from Bungie's studios to chase new virtual-reality dreams, forming their very own new studio called Endeavor One.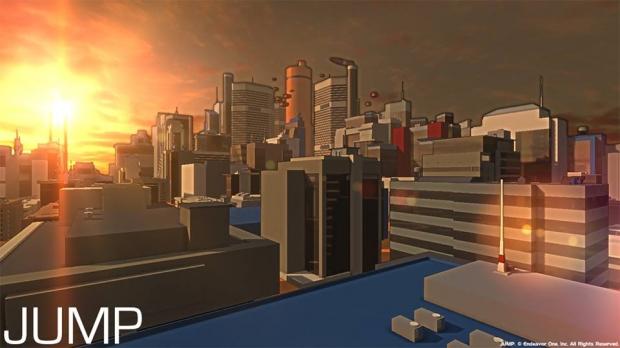 "We are artists, writers, designers, engineers, cinematic wizards, gamers, friends and professionals," reads the studio's credo on its official website. "We are makers who passionately believe in the future of VR and AR."
Shortly after their formation, the ex-Bungie team is ready to release their first VR-ready endeavor called Jump, which centers around players leaping around futuristic cityscapes--a concept that seems quite revolutionary and could be quite exciting for the immersive virtual platform. The object of the game is to reach the tallest skyscraper with as few jumps as possible while each city--New York, Seattle, Philadelphia, Tokyo, etc.--hustles and bustles in modernized flair.
The game looks to be an early prototype of sorts that flexes the studio's muscles as they get acclimated to the new tech. Interestingly enough news on Endeavor One and their game have been under wraps--Jump's official page on the studio's website requires a password to enter, and the game's Steam link redirects to Steam's original homepage.
We don't exactly know which ex-Bungie devs are in Endeavor One, but thanks to a quick Tweet, it looks like Martin O'Donnell, Bungie's long-time composer who was fired from the company back in 2014, is in.
Joseph Staten, who worked on multiple Halo novels and served as Director of Cinematics, left back in 2013, so it's possible he's in the ranks as well.
Of course, Bungie's original staff was originally splintered when Microsoft bought Halo and formed 343 Industries and the bulk of Bungie went on to pursue a 10-year partnership with Activision to found Destiny.
Jump is currently supported by the Oculus Rift VR headset and will be available on Steam July 30 for $9.99. The studio plans to bring Jump to Samsung's Gear VR and will continue with more games in the future.
Related Tags