Bethesda wants to give gamers an enjoyable - and customizable experience - while playing Fallout 4, and won't rely on just pre-determined frameworks to get the job done.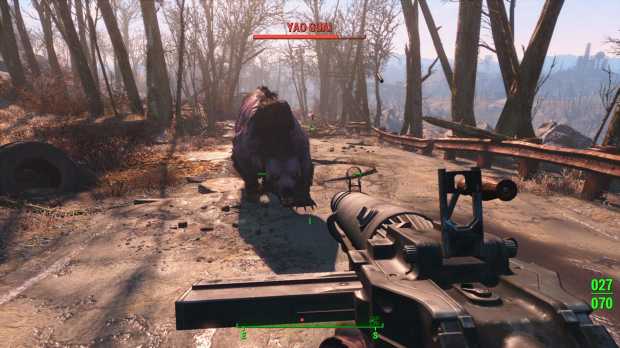 If you remember purchasing a house in Skyrim, there was a minimum amount of customization available to gamers. That apparently won't be the case in Fallout 4:
"It's not just, 'Hey, here's Breezehome [one of the houses in Skyrim],' where we just picked a house, and you can buy it, and you can go to somebody and say, 'Here's this much gold, and put this thing into my house.'" said Pete Hines, VP of Marketing at Bethesda, in a statement to GameSpot. "[In Fallout 4] it's, 'Now I'm building it, I'm actually building the house, I'm building the wall, I'm placing the door, I made the table, I made the mattress.' It's that sense of making your own way in the world and defining, 'Who am I and where do I live and what's my story in this world?"
In Fallout 4, actual physical locations for buildings will be limited, but what gamers can do with their purchased buildings is much more flexible. "There are preset locations around the world where you can [build]. You can definitely build up... [in one demo] there's a radio tower, and the developer that built it just kept going up and incorporating the tower into their structure."
Fallout 4 is scheduled for release on November 10, and will be available for the PC, Microsoft Xbox One, and Sony PlayStation 4.