Apple has just unveiled its new 2015 iPod, which includes a bunch of new models, starting at $199 for the 16GB iPod touch. This quickly ramps up to $399, if you opt for the 128GB version.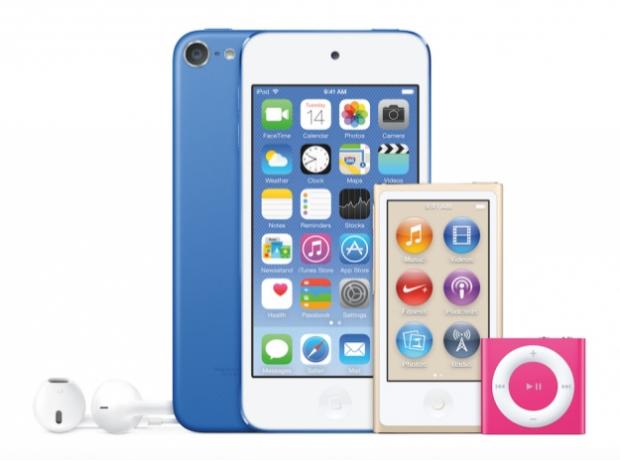 The new iPod touch is the centerpiece of Apple's new push with the iPod this year, but there is a new iPod shuffle and nano, too. The new iPod touch features the same style, but has seen its rear-facing camera increased to an 8-megapixel shooter, while it enjoys a 64-bit A8 processor and M8 co-processor for its number-crunching prowess.
Apple's new iPod nano and iPod shuffle come in a variety of new colors including darker blue, pink, and gold. Other than that, they're the same iPod shuffle and nano that we've been used to for a while now. Apple's new iPod touch, shuffle and nano are available from the usual retailers, and Apple's website, now.