Japan accepts recently issued giant robot challenge from US company
Looks like giant robot duel between US and Japanese companies may occur.
Published Mon, Jul 6 2015 5:44 PM CDT
|
Updated Tue, Nov 3 2020 12:05 PM CST
It looks like the United States has a dance partner, after Japanese company Suidobashi Heavy Industry accepts a giant robot challenge. Suidobashi founder Kogoro Kurata is more than willing to accept the challenge from a MegaBots challenge issued a few days ago.
However, it's a bit of showmanship by Kurata to mention the use of real weapons: "you know what we really need: melee combat. If we're gonna win this, I want to punch them to scrap and knock them down to do it." We're awaiting an official response from MegaBots.
Details regarding a future match must be ironed out, so it's something far from confirmed. Robotics research in Japan has helped the country in recent years, and has become a well-supported industry by the government. Meanwhile, the United States often attracts some of the best design and software experts in the world.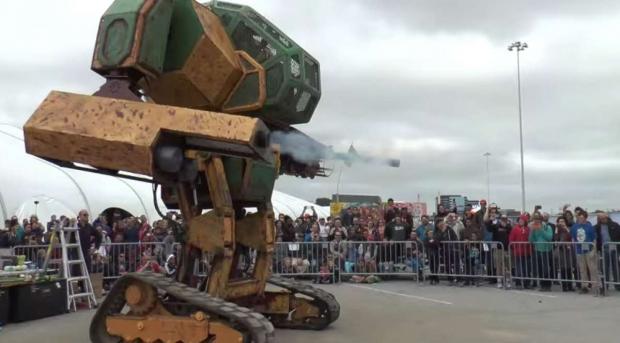 Related Tags