Duran Duran: Streaming music 'is the way forward for the future'
Duran Duran isn't afraid of streaming music.
Published Mon, Jul 6 2015 4:35 PM CDT
|
Updated Tue, Nov 3 2020 12:05 PM CST
Rock band Duran Duran recently described streaming music sites as "the way forward" but it's up to services to find the right balance in monetary support. Of course, the group also recently received the Spotify Lifetime Achievement award during the O2 Silver Clef Awards.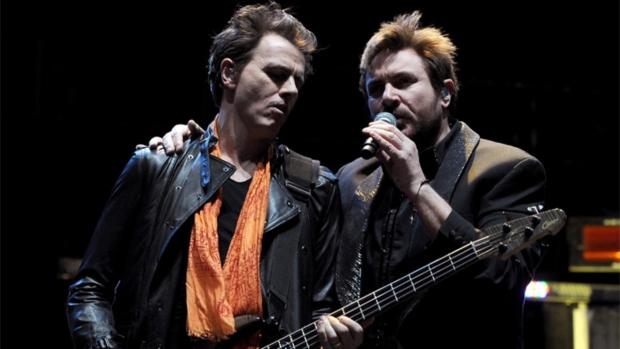 "I think music streaming is the way forward for the future," said Nick Rhodes, Duran Duran keyboardist, in a statement published by the Irish Examiner. "There are a lot of great sites that provide an amazing service to the public, and it's brilliant that music can be accessed like that. They need to sort out the deals properly for all artists and then we'll all be happy."
You can find music from Duran Duran on Spotify and other streaming services.
It has been rather fascinating to hear what musicians and bands think about streaming music. Taylor Swift took a stand against Apple Music, a decision that will help artists get paid any time their music is streamed. Prince isn't happy, AC/DC finally gave in, and there is plenty of evolution in the latest stage of the music industry.
Related Tags