Police officer fired after Confederate flag boxers selfie found on FB
Officer fired after wearing Confederate flag boxers decided he should take a picture.
Published Jun 27, 2015 5:00 PM CDT
|
Updated Wed, Jul 27 2022 3:46 AM CDT
An officer from the North Charleston Police Department has been fired after he foolishly posted a picture in which he was wearing nothing but Confederate flag boxer shorts. Not surprisingly, the post by former Sgt. Shannon Dildine - which was online for a few days - quickly spread on the Internet, and found its way to his commanding officers.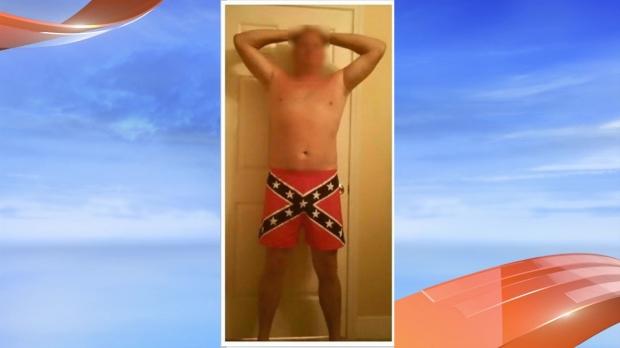 "Your posting in this manner led you to being publicly identified as a North Charleston Police officer and associated both you and the Department with an image that symbolizes hate and oppression to a significant portion of the citizens we are sworn to serve," said Police Chief Eddie Driggers, in a termination letter to Sgt. Dildine.
Following a violent gun incident in which nine black worshipers were killed in a South Carolina church by a self-proclaimed white supremacist, the Confederate flag has become a topic of national debate. Even for those arguing the officer has the right to free speech, he clearly lacked a bit of common sense by posting the picture.
Several southern states are removing the Confederate flag from their state capitols and license plates, but it remains visible in South Carolina. However, Gov. Nikki Haley publicly said she wants it removed, and discussions are scheduled to take place on July 6.
Related Tags