Microsoft HoloLens is heading to space, aboard the space station
Microsoft HoloLens is going to space!
Published Jun 25, 2015 10:12 PM CDT
|
Updated Tue, Nov 3 2020 12:06 PM CST
Microsoft has teamed up with NASA to help develop the Sidekick project, designed so astronauts on the International Space Station (ISS) can use commercial technology to be more productive. Ideally, astronauts will be able to successfully complete tasks in a more efficient manner, while also reducing the amount of crew training before missions.
Expect astronauts to use HoloLens so they have a digital virtual aid - with HoloLens blasting into space aboard a SpaceX commercial resupply mission on June 28.
"HoloLens and other virtual and mixed reality devices are cutting edge technologies that could have drive future exploration and provide new capabilities to the man and women conducting critical science on the International Space Station," said Sam Scimemi, director of the ISS program at NASA. "This new technology could also empower future explorations requiring autonomoy on the journey to Mars."
Sidekick was tested aboard the NASA Weightless Wonder C9, and found HoloLens was able to operate just fine before the units arrive in a microgravity environment.
The Remote Expert Mode is powered by Skype and allows ground operators to see what the astronaut sees, so they can communicate with one another. The Procedure Mode provides an animated holographic illustration when astronauts are fixing something board the floating research laboratory.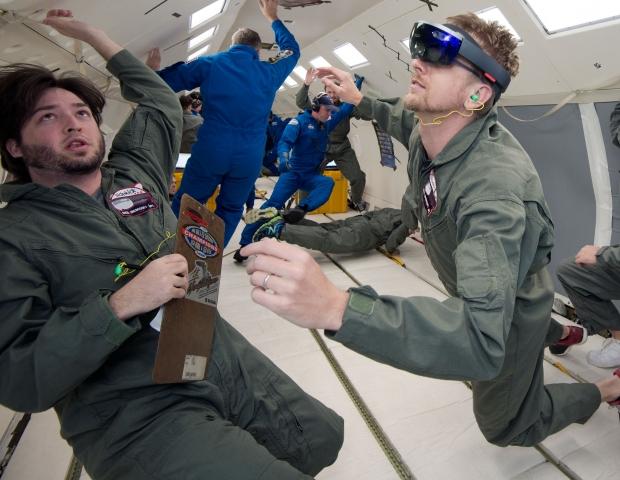 Related Tags