Microsoft's teases new modular, customizable Xbox One Elite Controller
Microsoft announces the new Elite Controller for the Xbox One.

Published Mon, Jun 15 2015 8:18 PM CDT
|
Updated Tue, Nov 3 2020 12:06 PM CST
E3 2015 - Microsoft has just announced the new Elite Controller for the Xbox One, a new modular, remapable, customizable controller that Microsoft has slapped a $150 price on. At the end of the day, it's a normal Xbox One controller, but with some serious tweaks.
The Elite Controller features a 3.5mm jack in place of the proprietary input, with beautiful curves, tweaks and more. Xbox boss Phil Spencer has said that the new Elite Controller is "an elite controller for the elite gamer". Gamers can tweak and customize the controller as they want, sporting a hairless trigger that locks, providing gamers with more precise control in shooters on the Xbox One. Not only that, but there's a textured rolling pad in place of the D-pad, and bumpers.
But, if you didn't like the fact that the textured rolling pad replaced the D-pad, you can remove it and install the D-pad thanks to the customizability of the Elite Controller. The stainless steel paddle buttons are completely removable, with gamers having full control of the thumbstick sensitivity, where they can tweak the minimum and maximum levels of the top triggers to their liking.
The Elite Controller for the Xbox One will launch in October for both the Xbox One and Windows 10.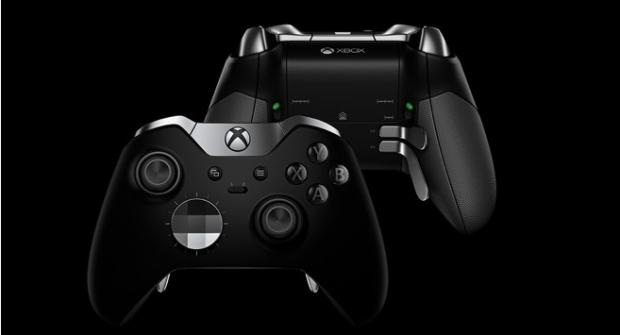 Related Tags