'Terminator' creator James Cameron backs 'Genisys'
High praise from the man responsible for kicking off the series in 1984.

Published Mon, Jun 8 2015 7:03 PM CDT
|
Updated Tue, Nov 3 2020 12:06 PM CST
Legendary Writer Director James Cameron concieved and launched the 'Terminator' franchise with the 1984 original, before returning with 'Terminator 2: Judgment Day' in 1991 but had nothing to do with 'Terminator 3' or 'Terminator: Salvation', the latter of which even Schwarzenegger says "sucked". But in a new promotional video for the latest film in the franchise "Terminator: Genisys", Cameron himself sits down to publicly back the film even describing it as the real "Terminator 3".
Describing the film as "I feel like the franchise has been reinvigorated... this is a renaissance", Cameron goes further to sell a film he has no stake in by saying "If you love the Terminator movies, you're gonna love this movie". High praise indeed.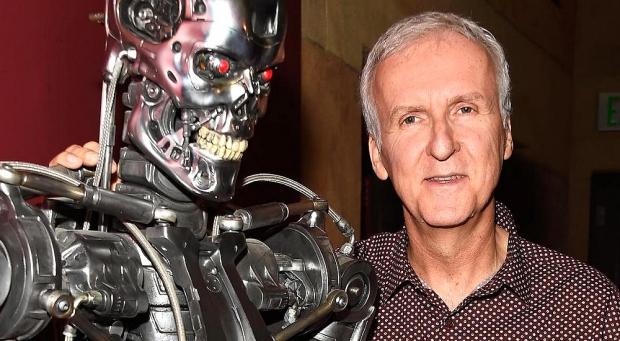 'Terminator Genisys' kicks off a new trilogy of films and hits screens worldwide on July 1st and for the first time in 3D, helmed by 'Thor: The Dark World' director Alan Taylor.
Related Tags