Computex 2015 - Adding to the wacky lineup of products on display across multiple companies this year in Taipei is GIGABYTE's selfie generating product - the Selfie Assistant.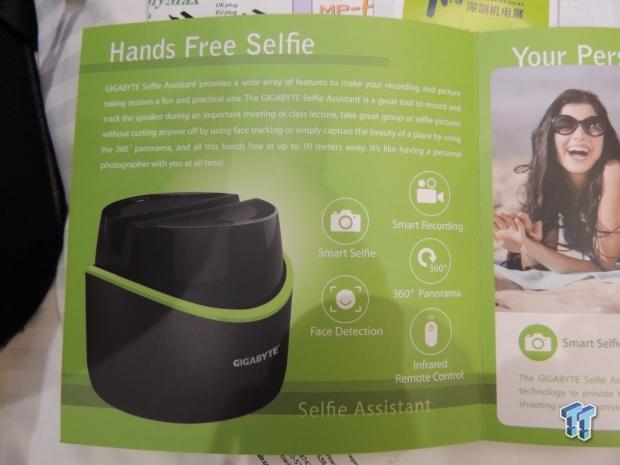 Said to provide you with a great tool to record and track a speaker during an important meeting or class lecture, this product also takes group selfie pictures by using face tracking technology alongside 360-degree panorama support.
Featuring an infrared remote control and smart recording, this product is certainly more than the title may suggest.
Working at a range of up to 10m indoors via Bluetooth, we're very interested to see how the reviews pan out for this device.