Computex 2015 - Adding something a little different to the Computex 2015 trade show is the ASUS series of SmartHome devices, designed to keep yourself and your technology safe at home.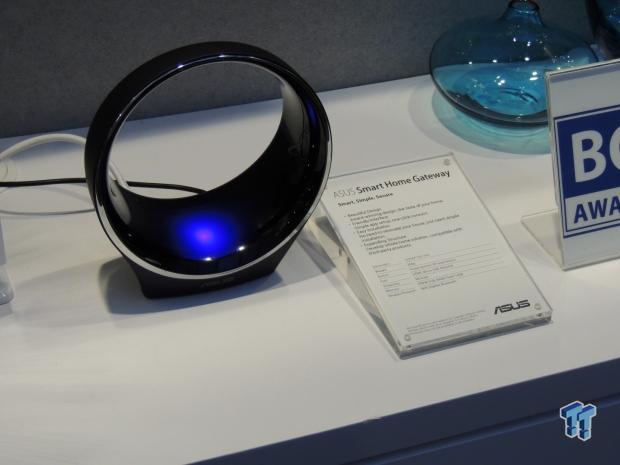 Also winning a BC award as per the ASUS ROG GR6 mini gaming PC, these products are coupled with the tagline "Smart, Simple, Secure" and are aimed at everyone from the general consumer to the complete computer mastermind.
Pictured is the black circle-like object named the ASUS Smart Home Gateway, this sets out to let you control your home through one simple app installed on a smartphone or tablet and can work with third-party products - meaning you aren't locked into ASUS branded components only.
Featuring a myriad of products such as a smart door lock with key and keypad, a temperature and humidity sensor, an open and close door sensor, a smart meter plug, alarm sensor, motion sensors and more - ASUS has really gone all out with this product range.
We're very interested to put these to the test - ASUS please send us some for reviews!