SAPPHIRE uses four GPUs to power a 16-monitor 7680x4320 display setup
SAPPHIRE uses four AMD FirePro W7100 video cards to power an insane 16-monitor setup at Computex 2015.

Published Tue, Jun 2 2015 5:01 AM CDT
|
Updated Tue, Nov 3 2020 12:06 PM CST
Computex 2015 - Walking into the SAPPHIRE meeting room at Computex this year, we were greeted with a wall filled with 16 monitors, each running 1920x1080. This means we have a total of 7680x4320, all using AMD's multi-GPU SLS technology.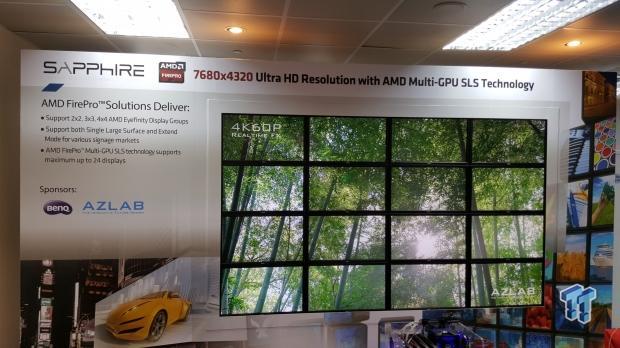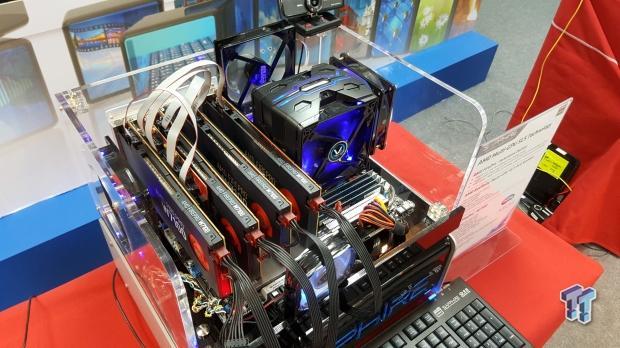 SAPPHIRE's video cards of choice were four of their own FirePro W7100 cards, with each FirePro GPU running four of the 1080p monitors found on the wall. An impressive demo to say the last, but too bad they weren't playing Crysis on this setup, eh?!
Related Tags