Solar-powered drone Google wants to use crashes during test flight
Google's shiny solar-fueled drone designed to help beam Internet service to users has crashed during a test flight.
Published Sat, May 30 2015 10:20 AM CDT
|
Updated Tue, Nov 3 2020 12:07 PM CST
The Titan Aerospace Solara 50 drone that Google wants to use as a platform to help deliver Internet service to users across the world has unfortunately crashed. The US National Transportation Safety Board is investigating the crash which took place in New Mexico on May 1.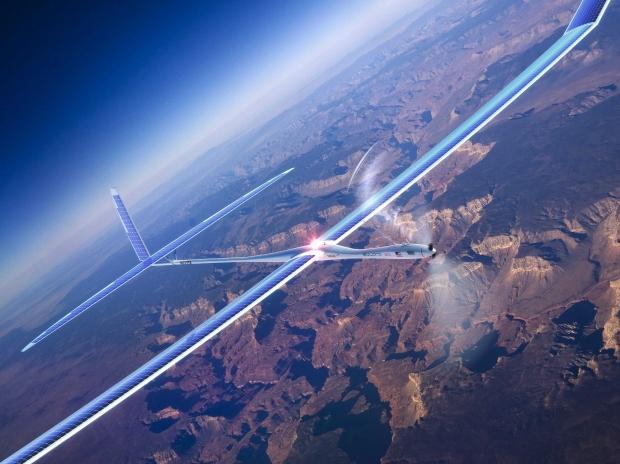 Google purchased Titan Aerospace in 2014, and hopes the drone, which can operate at 65,000 ft. altitude, can carry up to 70 pounds of telecom equipment. Solara 50 can produce up to seven kilowatts of power using 3,000 enclosed solar cells, and features a wingspan up to 164 feet.
"Although our prototype plane went down during a recent test, we remain optimistic about the potential of solar-powered planes to help deliver connectivity," said Courtney Hohne, Google spokeswoman, in a statement to Bloomberg News. "Part of building a new technology is overcoming hurdles along the way."
There is growing competition for Internet companies to find new and innovative ways to provide Web access to remote regions.
Related Tags