AMD Radeon R9 390X spotted without HBM, in an 8GB GDDR5 version
It looks like the rumors of two AMD Radeon R9 390X video cards could be true after all.

Published Mon, May 25 2015 11:25 PM CDT
|
Updated Tue, Nov 3 2020 12:07 PM CST
Something we talked about a few weeks ago now looks to be true: AMD will release two versions of its Radeon R9 390X. One of them will rock the next-gen HBM, while another will use the standard GDDR5 VRAM. WCCFTech is reporting that they noticed some juicy news on the ASUS forums, with the following units: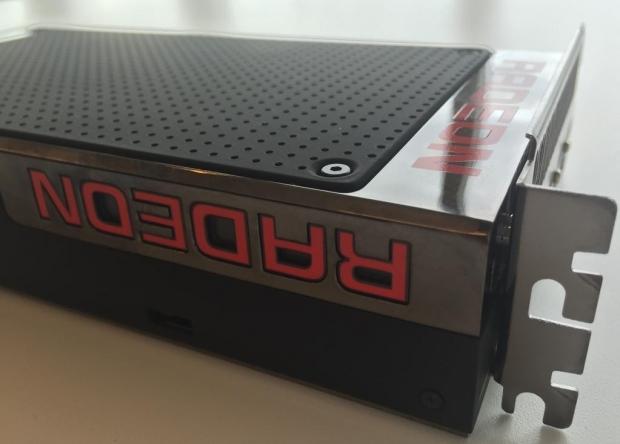 ASUS R9390X-DC2-8GD5

ASUS STRIX-R9380-OC-2GD5

ASUS STRIX-R9370-OC-4GD5

ASUS STRIX-R7360X-DC2OC2-2GD5

ASUS R7360-2GD5
What we do think this means, is that AMD will release a Radeon R9 390X with 4GB of HBM, while the 8GB version will rock GDDR5. We've heard through our industry sources that HBM is experiencing seriously low yields, which will stop AMD from slapping 8GB of HBM onto the cards. This move will allow AMD to sell more R9 390X cards as they'll only be using 4GB of HBM, versus 8GB of High Bandwidth Memory.
The bigger question is: will the Radeon R9 390X be enough to compete against the GM200-powered NVIDIA GeForce GTX 980 Ti? What time of performance leap are we to expect from the HBM-powered R9 390X, over the nearly two-year-old R9 290X?
Related Tags