Fridge filled with Jurassic Park games for the SNES on eBay for $1500
Want to spend $1500 wisely? Buy a refrigerator filled with Jurassic Park games for the SNES!

Published Sun, May 24 2015 10:57 PM CDT
|
Updated Tue, Nov 3 2020 12:07 PM CST
Someone has listed a fridge filled with Jurassic Park games for the Super Nintendo on eBay, with someone paying $1500 for them all. Some of the SNES games have stickers, some don't, while some have worn or torn labels. Note: it does not include the fridge.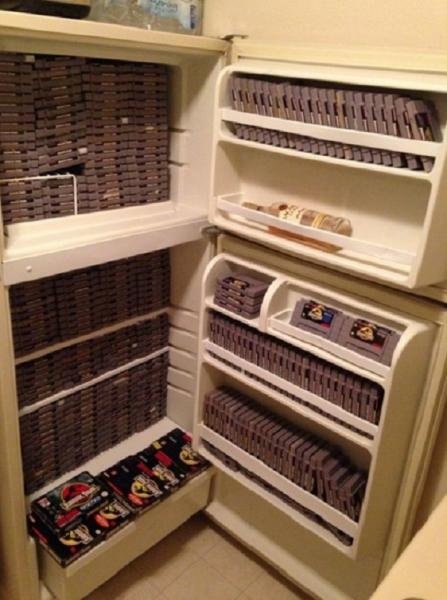 The person selling it has said on eBay: "Just in time for the new Jurassic World (Jurassic Park) movie that is coming out, you can have your very own refrigerator full of Snes Jurassic Park carts!! There are just about 300 Jurassic Park carts including a handful of CIB copies and a PAL version CIB. I will also include the schlue of other Jurassic Park games: gameboy CIB, Sega Genesis, Sega CD, Sega Saturn CIB copies. Also have a CIB Jurassic Park 2 and sealed JP 2 for snes that will be included. And a laser disk movie for kicks and giggles. Fridge and Bacardi not included".
Related Tags