Engineers create revolutionary mind-controlled prosthetic limbs
Researchers create next-generation, mind-controlled prosthetic limbs.
Published Thu, May 21 2015 10:57 AM CDT
|
Updated Tue, Nov 3 2020 12:07 PM CST
Engineers from the Applied Physics Lab at Johns Hopkins University have created the Modular Prosthetic Limbs, a robotic arm that can be controlled by the human brain.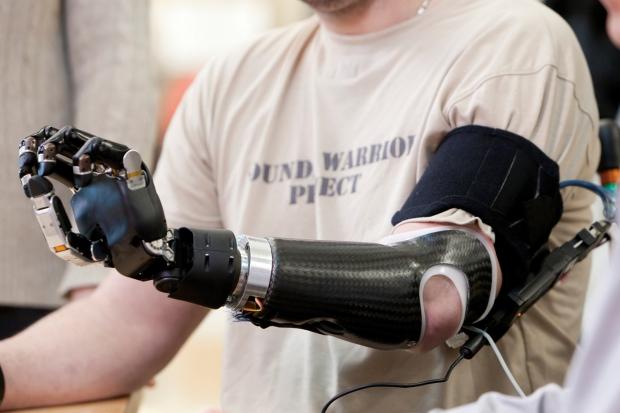 The lab-created prosthetic promises a lifelike form factor and appearance, with human-like strength and dexterity for the wearer. The M.P.L. has 26 joints and more than 100 sensors that are controlled using brain signals that are able to control the prosthetic - with the design continually pushing forward.
"We've designed a Maserati here, but what most people will want is a good Toyota," said Mike McLoughlin, chief engineer of research and exploratory development for the Johns Hopkins University Applied Physics Lab, in a statement published by the New York Times. "The M.P.L. was intentionally designed to be as sophisticated as we could make it so that you could really push the state of the art, but ultimately for commercializing it, it needs to be a lower cost design."
Related Tags