TweakTown recently spent a few days playing the preview build of Rebel Galaxy, a single-player spaceship combat action game from Double Damage Games. Rebel Galaxy will be released for the PC first, though it will be available for Mac, Sony PlayStation 4 and the Microsoft Xbox One. Admittedly, I called upon my 16-year-old brother for his gaming knowledge - and I am not a game reviewer, so here is the meat and potatoes about Rebel Galaxy.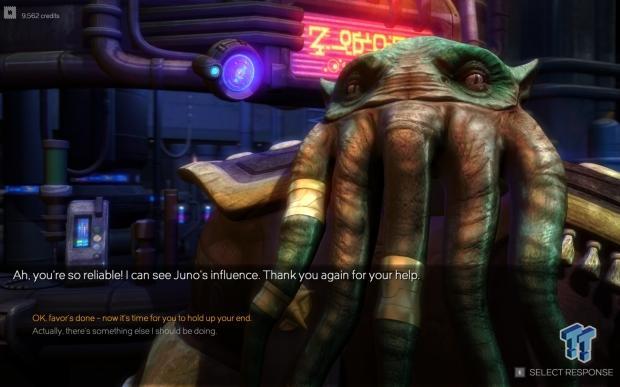 A mouse and keyboard or gamepad work, with fully re-mappable controls for gamers - though it's worth pointing out that Double Damage recommends using a gamepad. Many PC gamers are used to relying on just the mouse and keyboard, which proved to be adequate. The keyboard is used to steer the ship, while the mouse is used to aim accurately and move camera angles.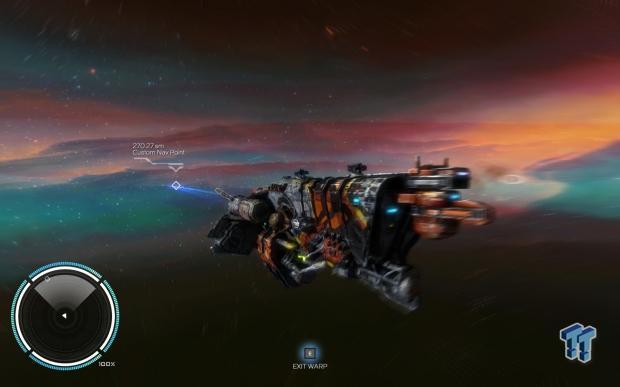 If you're a fan of a game like Sid Meier's Pirates!, you should feel right at home with Rebel Galaxy. It's a similar type of fighting style, with broadside fighting - and there are turrets so you can blow stuff things up - while you're traveling around completing missions.
The game play seems to favor advancing gamers at a comfortable pace, and players are warned prior to accepting a mission regarding its difficulty. To keep players engaged, you'll have the ability to scavenge for items - or shoot asteroids and collect materials that can be sold. It's sometimes up to gamers to sort themselves out, whether that is trading, mining, hunting, or scavenging - so don't be afraid to use a bit of creativity.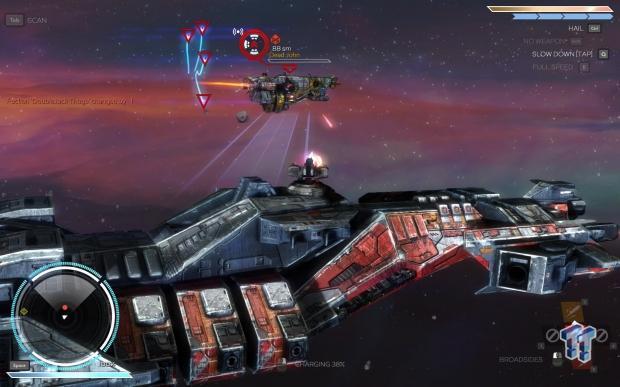 In Rebel Galaxy, gamers enjoy a "swashbuckling space adventure" that gives them control of absolutely humongous spacecraft. The initial press and stream build of the game included the first solar system of Rebel Galaxy, and once the title publicly launches, it'll be possible to travel through multiple systems. Players have the option of completing quests or just doing whatever they feel like while floating through space. Developers were keen to keep gamers on their toes, as unique and random scenarios will be thrown in your path when just out exploring.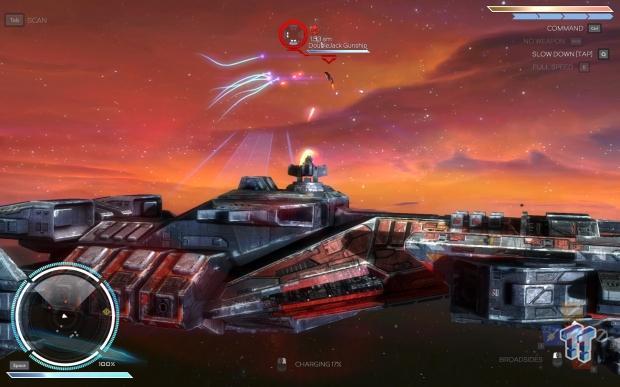 Incredibly, a team of just two people at Double Damage Games are responsible for helping develop the game, with Travis Baldree and Erich Schaefer only turning to outside consultants as needed for niche tasks. It's rather impressive to think just two people were involved in creating a game which has such huge potential once released.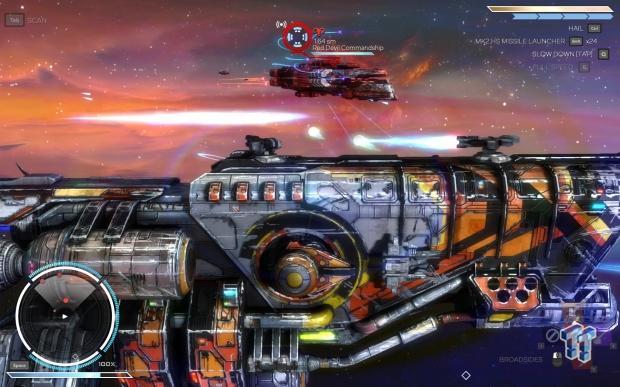 Gamers interested in purchasing the title will only need to spend $20. It's unknown when Rebel Galaxy will be released, but it is expected sometime before the end of 2015.
The Rebel Galaxy soundtrack is pretty cool, and is worth a note. Double Damage outlined the track list in a recent blog post.