Robot inspired by the octopus could change medical surgeries
Robot inspired by the octopus can help change surgery.
Published Sun, May 17 2015 3:30 AM CDT
|
Updated Tue, Nov 3 2020 12:07 PM CST
Researchers have created a new robotic device that is able to mimic octopus tentacles, with the hope that surgeons can carry out surgeries in a faster, safer manner.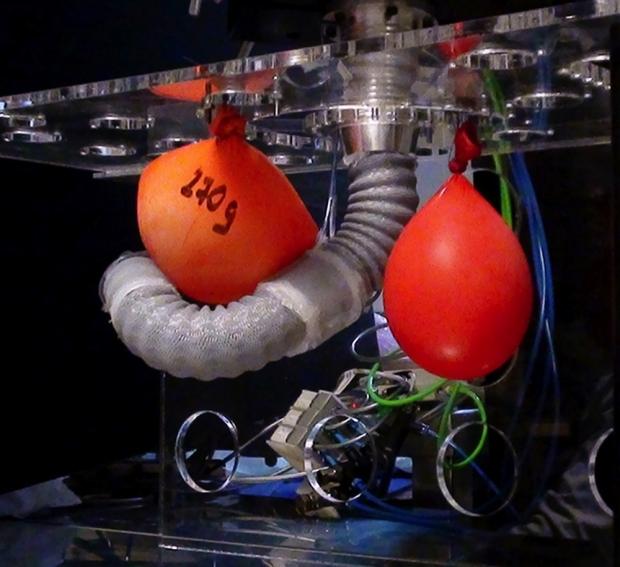 Ideally, surgeons will be able to check parts of the human body that are normally difficult to access without major interference - and part of the robotic arm can assist with the surgery without hurting the medical patient. The octopus-themed arm is able to bend up to 255 degrees, increase stiffness up to 200 percent and stretch up to 62 percent - giving doctors and surgeons much more flexibility.
"The potential is to allow the performance of current minimally invasive procedures in an easier way for the surgeon, as well as to enable them to perform procedures that are currently not possible in a minimally invasive way with the instrumentation surgeons have today," said Tommaso Ranzani, lead author and researcher at the Sant'Anna School of Advanced Studies, in a recently published story.
Related Tags