NVIDIA says TSMC is still primary partner for 16nm, 10nm production
NVIDIA reiterates for the second time in three months that TSMC is their primary manufacturing partner as they head towards 16nm, and even 10nm production.

Published Sun, May 10 2015 8:36 PM CDT
|
Updated Tue, Nov 3 2020 12:07 PM CST
Back in February, we wrote a story about NVIDIA reiterating that TSMC was its 'very important' foundry partner as it heads into the world of 16nm manufacturing.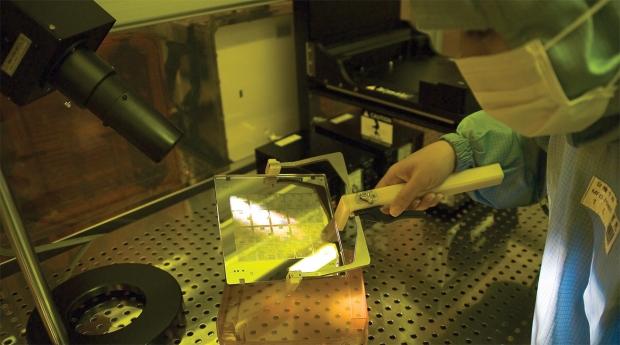 Well, NVIDIA is back to reiterate once more that it still loves TSMC, and that it's working with the Taiwanese manufacturer on not just 16nm technology, but 10nm. Jen-Hsun Huang, NVIDIA's CEO and co-founder said: "We are constantly evaluating foundry suppliers, ... [but] we largely purchase from TSMC, the vast majority of our wafers we buy from TSMC. We are in 20nm, we are expecting to ramp 16nm. We are deeply engaged with TSMC for many, many nodes to come, including 10nm".
This could be happening as Samsung is kicking ass with its 14nm FinFET production, but with the current legal battles between NVIDIA and Samsung, could NVIDIA be deflating the rumor balloon that it will ditch, or at least shift some production over from TSMC to Samsung in the near future? NVIDIA has added that it's not "too obsessed about the process technology", which is an interesting statement from a company that pushes the boundaries of GPU technology with each successive release.
Huang continued: "There are just so many ways for us to deliver energy efficiency and performance. I would not get too obsessed about the process technology all by itself. But we are always looking at new foundry suppliers, and competition keeps everybody sharp. But for all intents and purposes, TSMC is our primary partner".
Related Tags