Statues of Assange, Snowden and Manning unveiled in Berlin
Art project aims to engage the public in free speech discussion.

Published Mon, May 4 2015 12:53 AM CDT
|
Updated Tue, Nov 3 2020 12:07 PM CST
Depending on which part of the political spectrum you hail from, Julian Assange, Edward Snowden and Bradley Manning are either dangerous leakers, or freedom fighting whistleblowers, but either way, the trip have been commemorated in a art project which has been unveiled in Germany, according to a report published by RT News.
The work of Italian sculptor Davide Dormino, the installation 'Anything to Say?' encourages members of the public to join the trio on the empty chair situated next to them, telling media that "the fourth chair is open to anyone here in Berlin who wants to get up and say anything they want. This chair is, I guess, a place of free speech".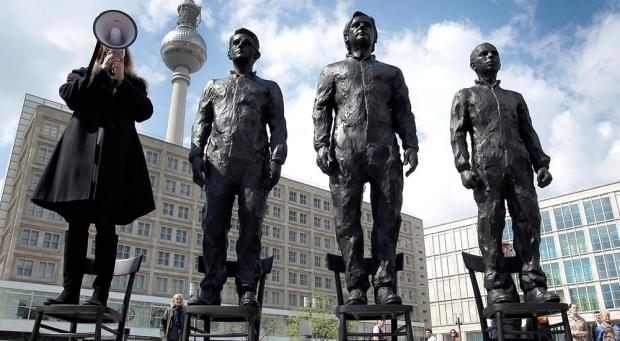 Meanwhile, last month in the US, a bust of Edward Snowden was placed in New York's Fort Greene park, but removed within hours by parks department officials.
Related Tags