Toshiba's ChihiraAico humanoid robot serenades shoppers in Japan
Toshiba's ChihiraAico humanoid robot sang alongside humans during a small gathering at a Japanese department store.
Published Sat, May 2 2015 3:29 PM CDT
|
Updated Tue, Nov 3 2020 12:07 PM CST
The Toshiba ChihiraAico humanoid robot was first shown off during CEATEC last year, and recently completed a 15-minute singing performance alongside humans. Although Toshiba designed the robot to speak to department store guests, including using Japanese sign language, a singing performance was a unique way to promote the robot.
Robots are being featured in an expanding role, especially in Japan, with designers hoping to show off their humanoids without scaring off visitors.
"We chose a very realistic appearance and movement, which can be used for the service industry," said Hitoshi Tokuda, marketing head for the business development division at Toshiba, in a press conference earlier in the year. "We plan to extend our technology to an automatic response. We plan to use [ChihiraAico] with elderly people who have conditions such as dementia and she can be connected to a counselor or doctor."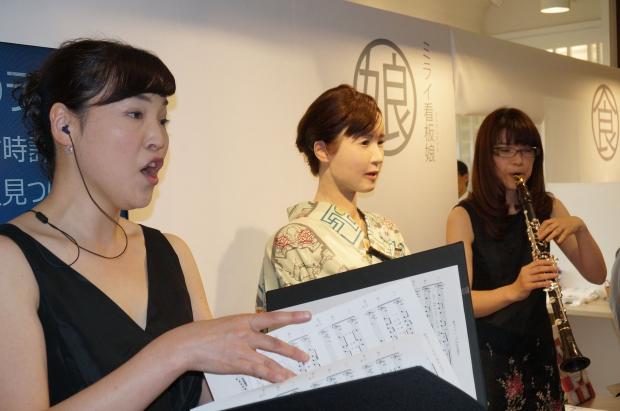 Related Tags