Robots in UCSF hospital utilize 'virtual railroad' to get the job done
UCSF uses 25 robots in its Mission Bay facility, creating a 'virtual railroad' to help the robots move.
Published May 1, 2015 3:19 PM CDT
|
Updated Tue, Nov 3 2020 12:07 PM CST
The 'Eve' robot is being utilized at the University of California, San Francisco, Medical Center at Mission Bay, a new facility that opened in February. The robots can help humans, make test sample deliveries, and ensure each room has supplies as needed.
UCSF purchased 25 robots from Aethon for $3.5 million, and then invested an additional $2.5 million to prepare the robots and hospital. The hospital expects to break even within two years on its robotic investment, while also freeing up staff to conduct other tasks.
"The hospital is set up almost as a virtual railroad... if they encounter an obstacle along the way, that's when they use their various sensors, laser, sonar and infrared to navigate around those items and continue on their path," said Brian Herriot, director of Mission Bay operations planning for the UCSF Medical Center, in a statement published by NBC News.
There are more than 150 hospitals using robots in their facilities, but UCSF has the largest fleet of autonomous robots.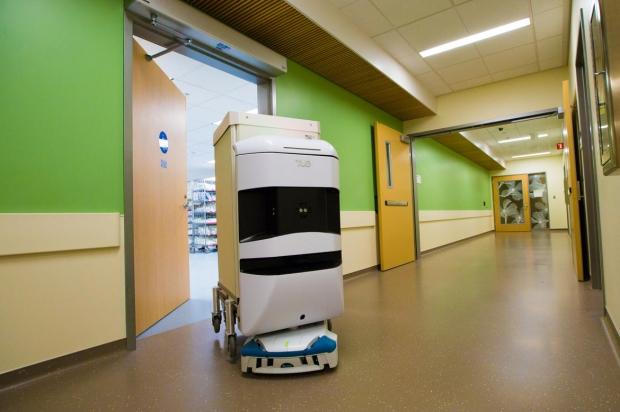 Related Tags