Gabe Newell approves Powerhoof's use of his appearance in 'Crawl'
Powerhoof receive approval from Gaben himself to use him in their game Crawl, as a knife-wielding enemy.

Published Fri, Apr 10 2015 11:20 PM CDT
|
Updated Tue, Nov 3 2020 12:08 PM CST
A message from the Gods has been heard by Powerhoof, the developer behind local multiplayer dungeon crawler game 'Crawl' that has hit Steam's Early Access, with Gabe Newell approving their use of him in the game.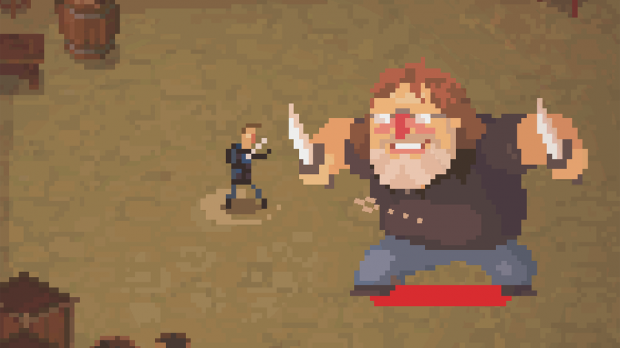 Gaben appears in the game as a knife-wielding enemy, as a very pixelated version of himself. Artist Barny Cumming took to Twitter to say that he was "adding some monsters for next Crawl update. I've wanted to animate this for ages". In a blog post, Cumming wrote: "This has been at the top of my list since the very start".
Powerhoof tweeted that Valve were fine with their use of Newell in thee game, tweeting: "short sweet email from Valve today giving the go ahead for this silly thing. [T]urns out Valve are cool. Who knew?".
Related Tags