Google teams up with Johnson & Johnson to research surgical robots
Google and Johnson & Johnson partner to research surgical robotics together.
Published Sun, Mar 29 2015 5:05 PM CDT
|
Updated Tue, Nov 3 2020 12:09 PM CST
Google has partnered with Johnson & Johnson's Ethicon medical device company to help develop advanced surgical robotics technology for surgeons, patients and health care providers. Increased collaboration could also mean better information delivery for surgeons and medical practitioners during surgeries.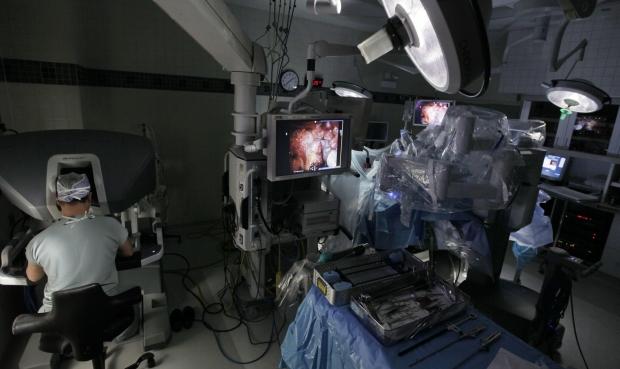 Both companies look to create a robotic-assisted surgical platform that is able to utilize advanced technologies, making surgeries more efficient for surgeons - and hopefully safer for medical patients.
"For more than 60 years, Ethicon has developed products and technologies that have transformed the way surgery is done," said Gary Pruden, Worldwide Chairman of the global surgery group at Johnson & Johnson. "This collaboration with Google is another important step in our commitment to advancing surgical care, and together, we aim to put the best science, technology and surgical know-how in the hands of medical teams around the world."
Google has diversified its products and research initiatives in recent years, and robotics has quietly become a major effort for the Silicon Valley company.
Related Tags