Designed to work with your iPhone, iPad or Mac computer, the jamstik+ is clearly labeled as a "Kickstarter staff pick" and has already over-doubled their $50,000 goal with 41 days still left to donate.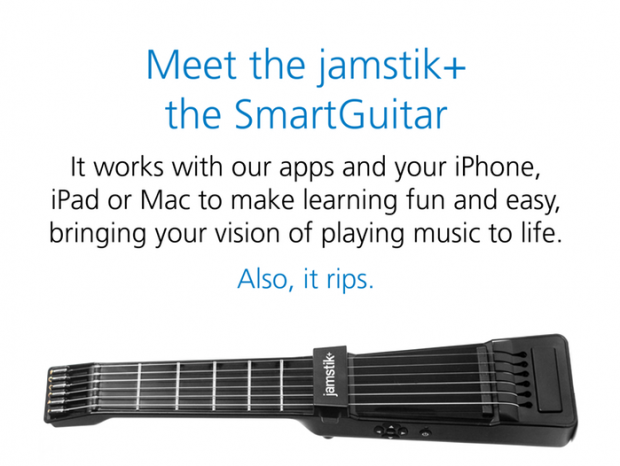 Connecting to your device though BluetoothSmart, this device pairs up with the jamTutor app in order to teach you a load of different guitar lessons or used with jamMix to create a sound of your own. The jamstik+ will sense the positioning of your fingers and helps to produce instant feedback to help with learning (or shredding).
An investment of $229 will see you receive a jamstik+ in black with a Custom Soft Case - listed as $120 less than the retail pricing.
We are being sent the older model, the jamstik, to test and review for you all. Stay tuned for more information!