'Star Wars' Tatooine set now a terror warzone
The town of Tataouine enjoyed 'Star Wars' tourism, but not anymore.

Published Tue, Mar 24 2015 6:30 PM CDT
|
Updated Tue, Nov 3 2020 12:09 PM CST
The crisis that has engulfed the Middle East thanks to the rise of ISIS (or 'Daesh' as Coalition forces prefer to refer to it) continues to march through the African continent and now threatens the small Tunisian town which served as the backdrop of the original 'Star Wars' film shoot in 1976.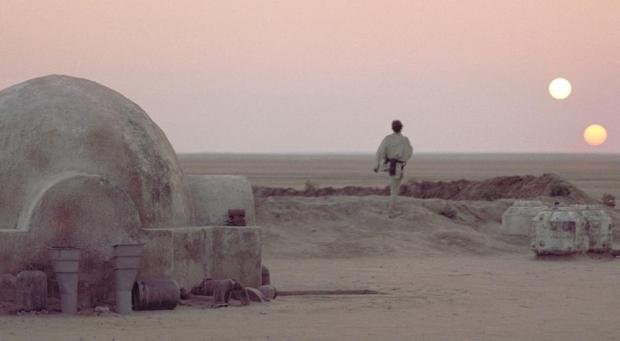 Dedicated fans of the franchise have made pilgrimages to the areas where George Lucas filmed scenes of the alien planet Tatooine (a play on the real town's name of Tataouine) in 'A New Hope' but now the tourism trade has all but come to a standstill following a gun attack on tourists at the National Bardo Museum in Tunis which killed 19 people.
Tunisia is now sadly caught up in the march of ISIS, with three young men recently arrested in an attempt to cross into Libya to join the terror cell.
Related Tags