McDonald's embracing technology to stay ahead of fast food competition
McDonald's not afraid of embracing technology to provide customers a more enjoyable experience inside of its restaurants.
Published Thu, Mar 19 2015 12:21 PM CDT
|
Updated Tue, Nov 3 2020 12:09 PM CST
McDonald's wants to fully embrace technology to boost sales and keep one step ahead of fast food and fast casual restaurants. The company could use kiosks, wearables, smartphones, mobile apps, and other technology solutions to give customers a wider method of ordering food.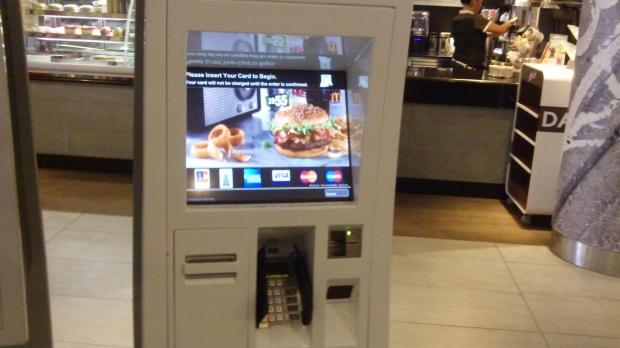 One such development could be using next-generation kiosks, so customers can walk into a restaurant, sync a smartphone to the kiosk, and receive food recommendations, see order history, and get an updated menu.
"We see the experience being made so much better through technology," said Atif Rafiq, chief digital officer at McDonald's, in a statement to Fast Company. "It's an environment where it's really built around you as opposed to operations of a restaurant."
Many businesses look to embrace new services to enhance customer experience, but McDonald's is extremely careful about what they bring to customers. However, the company's promises that "whatever's out there, we're going to be there trying it early."
Related Tags