Ransomware threats evolving, targeting admins and gamers alike
Cybercriminals are improving their ransomware techniques, infecting a wider range of victims.
Published Fri, Mar 13 2015 4:15 PM CDT
|
Updated Tue, Nov 3 2020 12:09 PM CST
Ransomware attacks, using customized malware, are victimizing a wider number of PC users across the world, cybersecurity experts warn.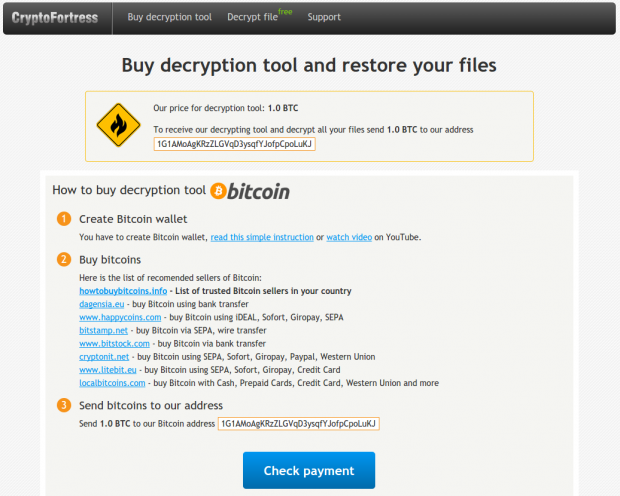 There have been a number of new ransomware strains discovered in recent weeks, including the CryptoFortress malware which successfully encrypts files over network shares.
"These new capabilities of Cryptoware change the threat landscape for all server and network administrators and it is even more important than ever to properly secure your shared folders with strong permissions," said Stu Sjouwerman, CEO of KnowBe4. "Between increasingly sophisticated phishing emails and exploit kits on compromised websites, users need to be trained to recognize threats with effective security awareness training."
A customized version of the CryptoLocker ransomware, dubbed TeslaCrypt, is now hitting gamers, targeting over 50 different file types related to PC games and associated software. Discovered by the Bromium cybersecurity firm, the malware reportedly encrypts video game saves, player profiles, maps, mods, and replays - with Call of Duty, Diablo, StarCraft, World of Warcraft, League of Legends, Elder Scrolls, Minecraft, and other games targeted.
Related Tags