'Star Wars' stand-alone film gets official title, date and star
Title sheds light on the film's potential plot.

Published Thu, Mar 12 2015 10:43 PM CDT
|
Updated Tue, Nov 3 2020 12:09 PM CST
Last month we reported news that the first of the three stand-alone 'Star Wars' films was nearing production and now Lucasfilm has made it official by giving the film a title that sheds light on the story, as well as a release date.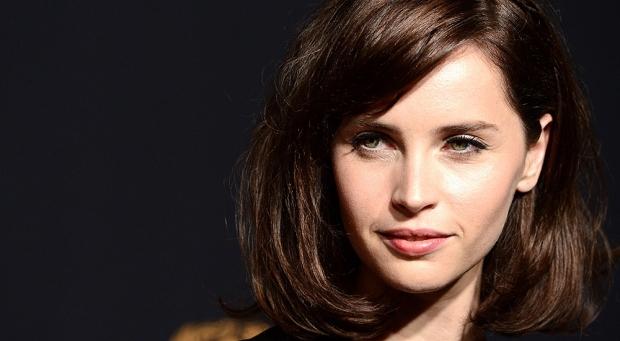 'Rogue One' will be helmed by 'Godzilla' director Gareth Edwards and will be released on December 16, 2016 - just one year from this year's 'The Force Awakens' and will star Felicity Jones in an as-yet unnamed role. Lucasfilm have been keen to point out that the story was cracked by John Knoll, who not only serves as CEO of visual effects studio Industrial Light & Magic with a long standing association with the franchise, but also served as one of the original key developers of Adobe PhotoShop.
The title gives a clue as to the potential storyline, with 'Rogue One' (or 'Rogue Leader') being the call sign given to the leader of the Rebel Alliance/New Republic/Galactic Alliance fighter group, Rogue Squadron and which harken back to the original trilogy of 'Star Wars' films.
Related Tags