Wikipedia is suing the NSA over its mass surveillance of the Internet
Game on: Wikipedia has filed a lawsuit challenging the constitutionality of the NSA's mass surveillance of the Internet.

Published Wed, Mar 11 2015 4:24 AM CDT
|
Updated Tue, Nov 3 2020 12:09 PM CST
We all know that the NSA has stepped over some pretty serious privacy boundaries, but now Wikipedia is suing the US spy agency over the constitutionality of its mass surveillance program.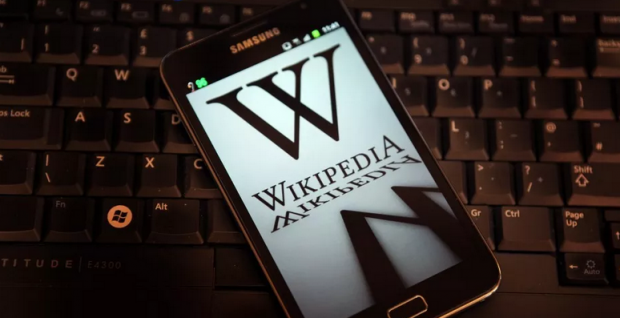 Wikipedia has slapped the NSA with a lawsuit with the Justice Department, claiming that its mass surveillance regine threatens the freedom of speech under the First Amendment and the Fourth Amendment's protection against the unreasonable search and seizures. Executive Director of the Wikipedia Foundation, Lila Tretikov, explains: "By tapping the backbone of the Internet, the NSA is straining the backbone of democracy. Wikipedia is founded on the freedoms of expression, inquiry, and information. By violating our users' privacy, the NSA is threatening the intellectual freedom that is central to people's ability to create and understand knowledge".
Wikipedia's founder Jimmy Wales, along with Tretikov, argued in a op-ed in The New York Times on Tuesday that "pervasive surveillance" of Wikipedia's hundreds of millions of users had a scary effect that "stifles freedom of expression and the free exchange of knowledge". The duo continued, writing: "Whenever someone overseas views or edits a Wikipedia page, it's likely that the N.S.A. is tracking that activity-including the content of what was read or typed, as well as other information that can be linked to the person's physical location and possible identity. These activities are sensitive and private: They can reveal everything from a person's political and religious beliefs to sexual orientation and medical conditions".
The lawsuit is going after the NSA's collection of Internet communications through its Upstream initiative, something that allows the US spy agency to inject itself directly into fiber cables, which gives it near infinite spying powers to US citizens, and the world. The lawsuit that Wikipedia has filed is specifically claiming that the NSA's use of Upstream exceeds the authority it was provided under the Foreign Intelligence Surveillance Act, which Congress amended back in 2008.
Related Tags