NVIDIA GeForce GTX Titan X early look at performance is off the charts
An early look at the performance of the NVIDIA GeForce GTX Titan X leaves us wanting more... much more.

Published Tue, Mar 10 2015 6:38 PM CDT
|
Updated Tue, Nov 3 2020 12:09 PM CST
It was less than 24 hours ago that we provided the best look at the GeForce GTX Titan X yet, but without drivers we can run anything on it, so performance numbers right now are a total secret. We can do guess work, where I said to expect 30-50% additional performance on top of the GTX 980, which it looks like we have in the Titan X.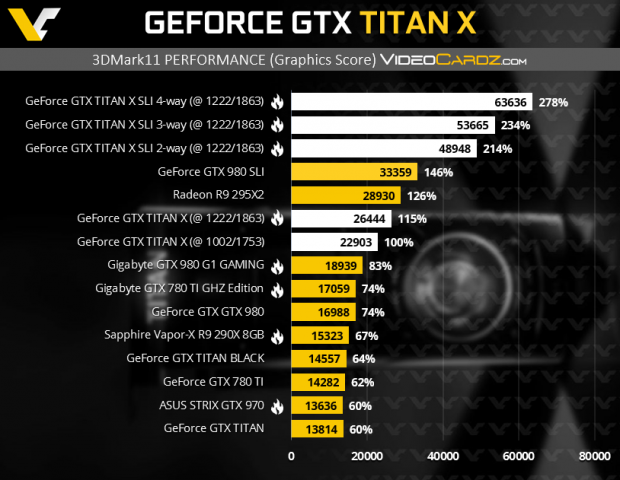 VideoCardz has some very early performance numbers, where it really trounces everything else in its path. The tests performed, 3DMark 11, show us that it demolishes the GTX 980, Radeon R9 290X 8GB, GTX Titan Black, and so much more. It swings punches with the dual-GPU Radeon R9 295X2, but gets awfully close in successive benchmarks.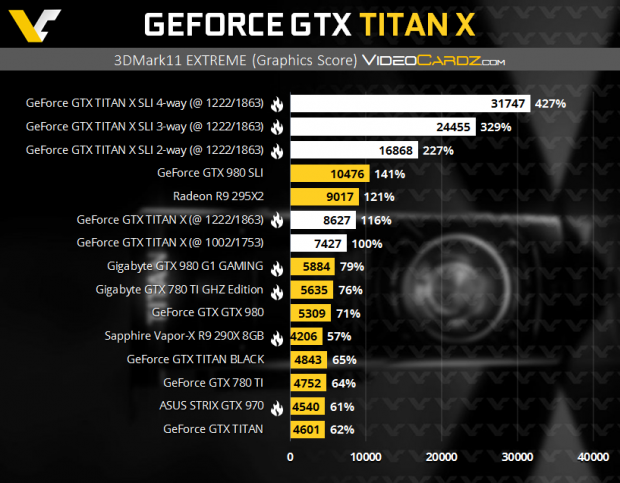 They ran the Titan X in 4-way SLI, which would just be so great to see in person, where the performance reaches 427% that of the single Titan X - some impressive SLI scaling.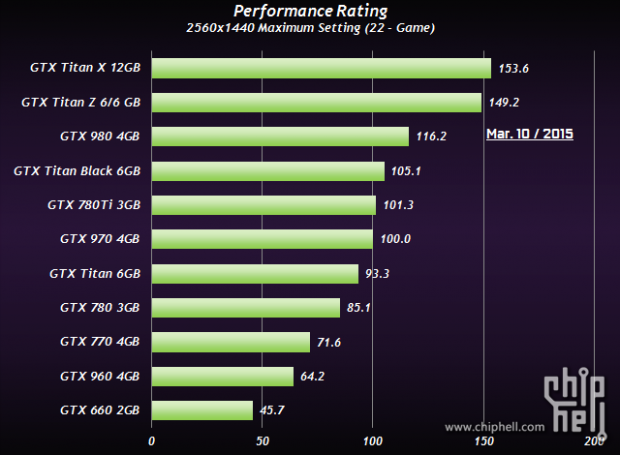 Chiphell has run some benchmarks, where they have a game running at 2560x1440 with the Titan X destroying everything else in its path. This even includes the dual-GPU Titan Z card, and it has close to 40% more performance than the GTX 980.
Related Tags