EVGA, Inno3D reveal GeForce GTX 960 cards with 4GB of VRAM
It's now confirmed that there are GeForce GTX 960 cards on their way with 4GB of VRAM.

Published Wed, Mar 4 2015 7:43 PM CST
|
Updated Tue, Nov 3 2020 12:09 PM CST
Both EVGA and Inno3D have come out unveiling new GeForce GTX 960 video cards, with 4GB of VRAM. The full onslaught of GTX 960's so far have featured 2GB of framebuffer, but now we're seeing 4GB cards leak out of the cracks.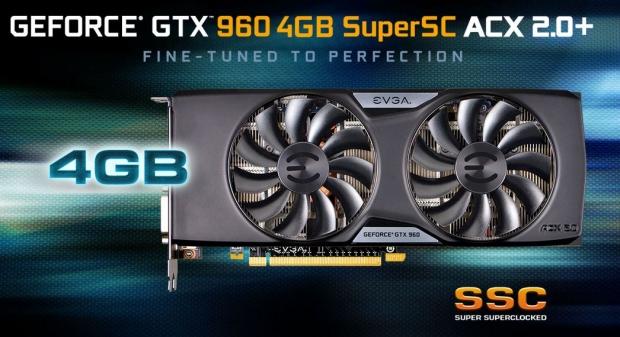 EVGA has unveiled its GeForce GTX 960 4GB SuperSC ACX 2.0+, which should act just as well as its awesome GTX 960 SuperSC ACX 2.0+ that had 2GB of VRAM, but now with much more performance for VRAM limited situations, like 4K gaming and VR.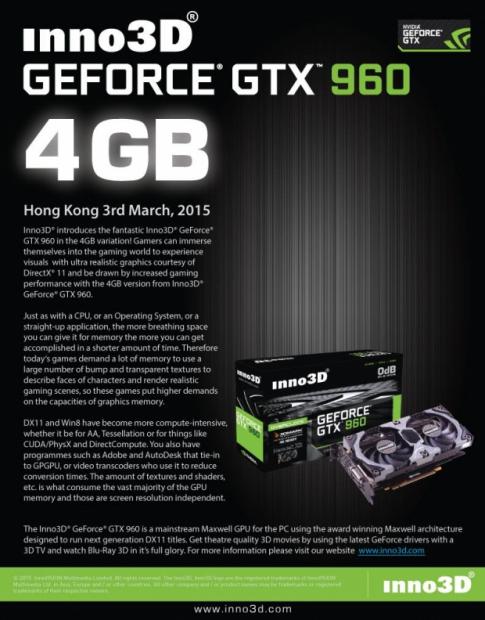 Inno3D has also unveiled its new Inno3D GeForce GTX 960 4GB, which features the company's silent cooling technology, and much more. We've reached out to both companies to try and secure some samples immediately.
Related Tags