Android dominates iOS with 81.5% of global smartphone OS market
According to a new report, Android owns 81.5% of the global smartphone OS market.

Published Mon, Mar 2 2015 2:29 AM CST
|
Updated Tue, Nov 3 2020 12:09 PM CST
Apple may be the largest company in the world, but when it comes to the global smartphone OS market share, Google completely owns it with Android according to the latest report from the International Data Corporation (IDC).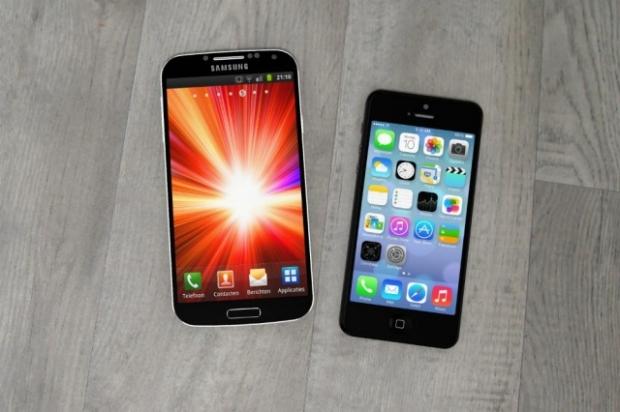 With Google pushing out over 1.1 billion smartphones in 2014, a number that is up 32% from the 802.2 million Android devices shipped in 2013, Google is simply not stopping. Its mobile OS dominance was already there in 2013 with 78.7% of the global smartphone OS market share, but Google is out for more in 2014 with a huge 81.5%.
IDC has noted that Samsung is the top OEM of Android-powered devices, shipping more units than the five vendors under it. The report says: "At the same time, Samsung's total volumes for the year remained essentially flat while Asian vendors including Huawei, Lenovo (including Motorola), LG Electronics, Xiaomi, and ZTE fueled the most growth for Google's platform".
When it comes to Apple and iOS, there were 192.7 million iOS-powered devices shipped last year, up 25.6% from 2013 and its 153.4 million units. iOS has secured itself 14.8% of the global smartphone OS market share, down from its 15.1% in 2013. Ramon Llamas, Research Manager with IDC's Mobile Phone team said: "Many of the same drivers were in play for Android and iOS to tighten their grip on the market. A combination of strong end-user demand, refreshed product portfolios, and the availability of low-cost devices - particularly for Android - drove volumes higher".
Related Tags