Study: Gamers buy PlayStation 4 for graphics, Xbox One for brand
New study finds gamers choose Wii U for fun, PlayStation 4 for graphics, and Xbox One for the brand.
Published Thu, Feb 26 2015 3:35 PM CST
|
Updated Tue, Nov 3 2020 12:09 PM CST
Console gamers chose the Sony PlayStation 4 for "better resolution," the Microsoft Xbox One for the "brand," and Nintendo Wii because of the console's "fun factor," according to a report from Nielsen. Processing speed was the only similar response between Xbox One and PS4 gamers, with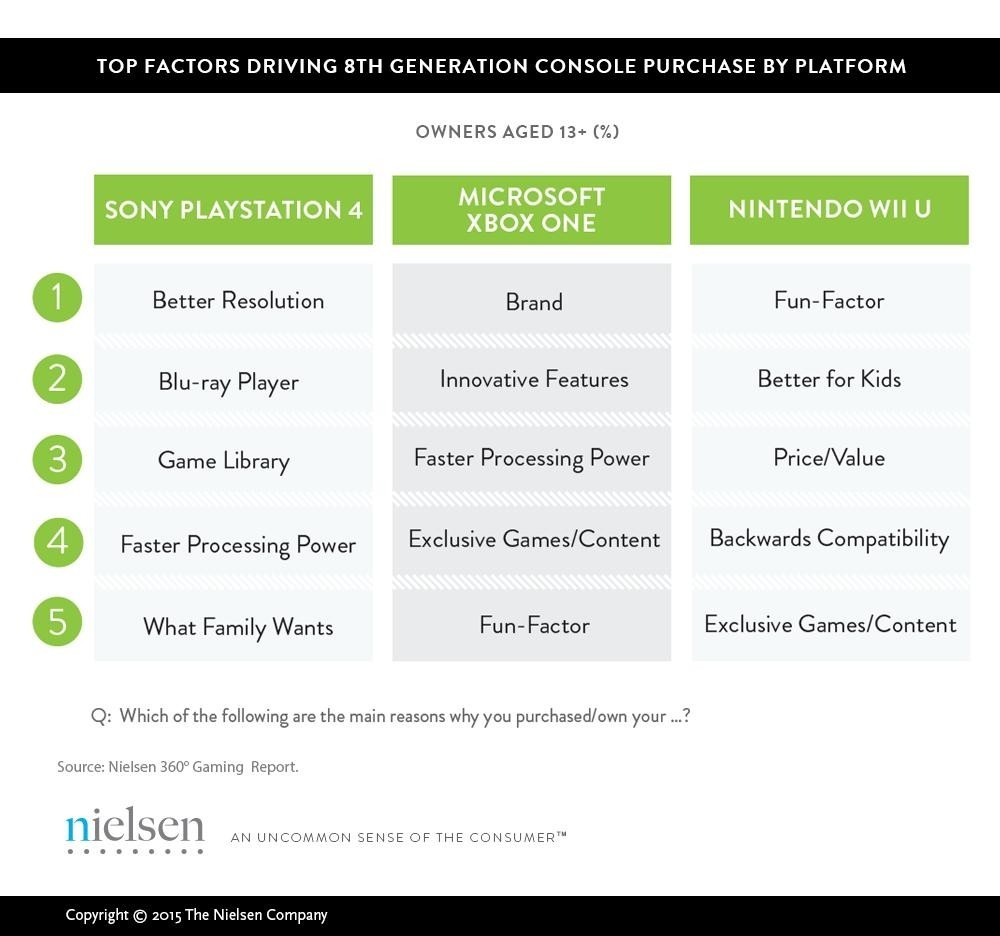 In addition, nine out of 10 survey respondents said they owned previous generation consoles - 86 percent of Wii U owners have owned a Wii and 76 percent of Xbox One owners had an Xbox 360. The 2014 holiday shopping season helped gamers upgrade their hardware from the Nintendo Wii, Xbox 360 and PS3, as they transitioned to newer game platforms.
Both PC and console gamers can be thankful for increasingly sophisticated hardware - and more visually appealing game titles - as the gaming industry continues to evolve.
Related Tags