Let's take a minute to appreciate cable re-sleeving
Cable sleeving is an often overlooked and underappreciated process that really helps tie a project together completely.
Published Wed, Feb 25 2015 6:14 PM CST
|
Updated Tue, Nov 3 2020 12:09 PM CST
Often completely overlooked and under appreciated, good cable sleeving will most certainly help tie together a great modded project.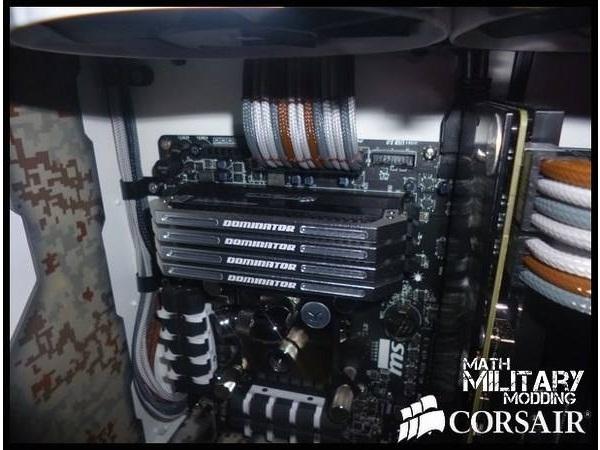 We've come to appreciate that Mathieu Delsuc from Math Military Modding is a master in his field and the photo's you will see in this article are previous sleeving projects that he has undertaken as part of the Desert Storm and 760T MARPAT Edition mod projects.
Whilst getting ready to sleeve his amazing real carbon fiber project, some research into the past is being made and shared on his Facebook page.
Modular power supplies often come with straight-black cabling which makes sense from a mass-production sense as it's easy to produce and will suit a myriad of builds. However what if you're looking for the total package? That's when cable sleeving and combs come into play. The cable combs help everything stay neat, while the newly colored sleeving helps you dial in the complete color scheme that you are trying to achieve.
Next time you take a look at a modded project that TweakTown has shared you can now hopefully appreciate it in more detail.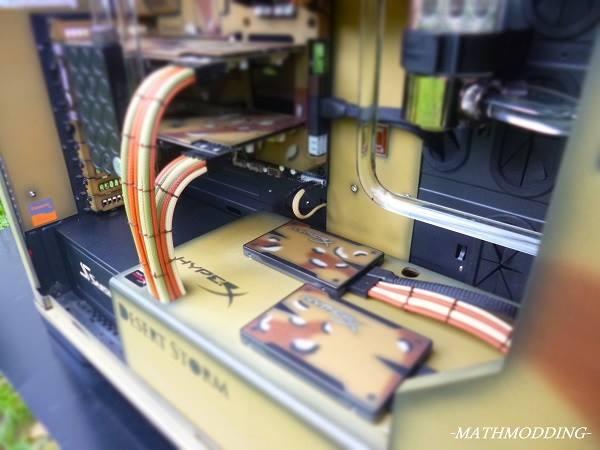 Related Tags