Teenage 'laser cat' meme creator passes away
Draven Rodriguez, the teenage creator of the 'laser cat' meme has passed away.
Published Mon, Feb 23 2015 7:08 AM CST
|
Updated Tue, Nov 3 2020 12:09 PM CST
Draven Rodriguez' parents have recently released some solemn news that their 17 year old son took his own life last Thursday.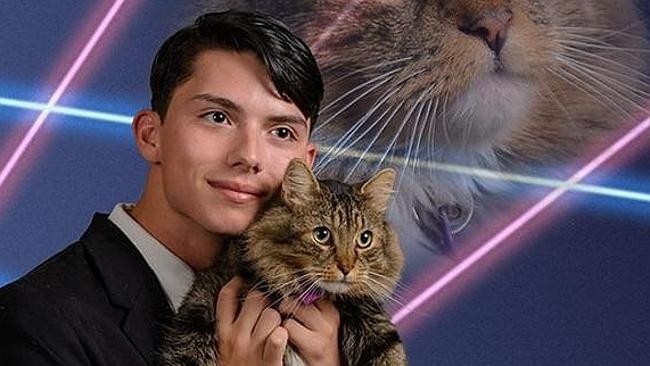 He soared to internet stardom after his yearbook photo as a New York high school senior contained his cat, Mr. Bigglesworth, and an interesting background including lasers.
This image helped him make the big time through Facebook, with Rodriguez mentioning that his motivation was to create something out of the ordinary: "I don't want to go in the yearbook with the generic 'I-look-like-everyone-else' photo. I wanted a 'He looks great. Only he would try that' photo," he said. "When people look at it, they will know that was me."
Our deepest condolences go out to this young man, his family and friends during this tough time.
If you or anyone you know ever needs help, please contact any of these organizations.
Related Tags