The In Win S-Frame chassis is amazing - check this 95% finished mod
This 95% finished In Win S-Frame Chassis project reminds us of Mass Effect and it's cooler than anything we've ever owned.
Published Sat, Feb 21 2015 4:55 PM CST
|
Updated Tue, Nov 3 2020 12:09 PM CST
We've covered a few different In Win S-Frame chassis builds in the past, including this 'computer of the future' and this unfinished painted project.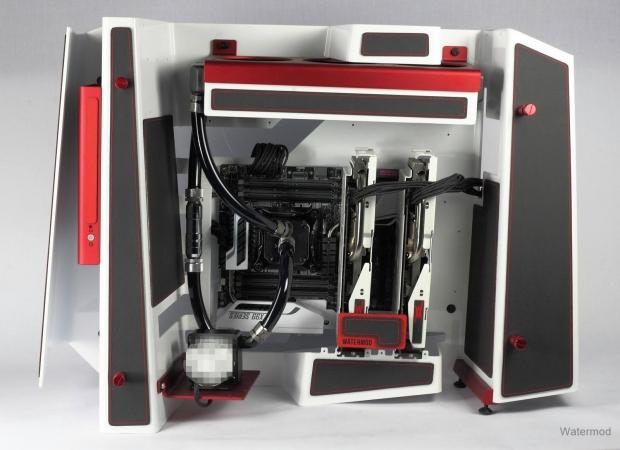 They've all got one main thing in common - they look amazing. Sure it's probably not the best case to stick in an office or take to LAN parties, but the unique design, sleek curves and metal styling makes for a brilliant moddable canvas.
This project is reportedly 95% finished, with cable management, RAM additions and a water pump reveal to be completed (blurred due to NDA's) - it still looks better than any PC I've ever owned.
Built by Mathieu Heredia aka Sassanou Watermod, this project once again shows off the futuristic-looking capabilities of this versatile case. Heredia has added two video cards into SLI and painted the whole project in this contrasting color scheme complete with red highlights.
For some reason the dark grey with red accents reminds us a little of Mass Effect 3 - which probably adds to why it looks so cool.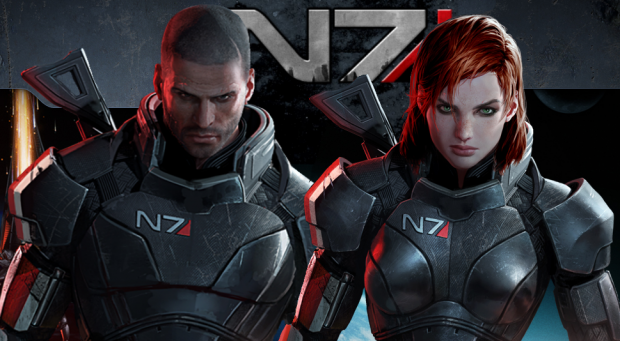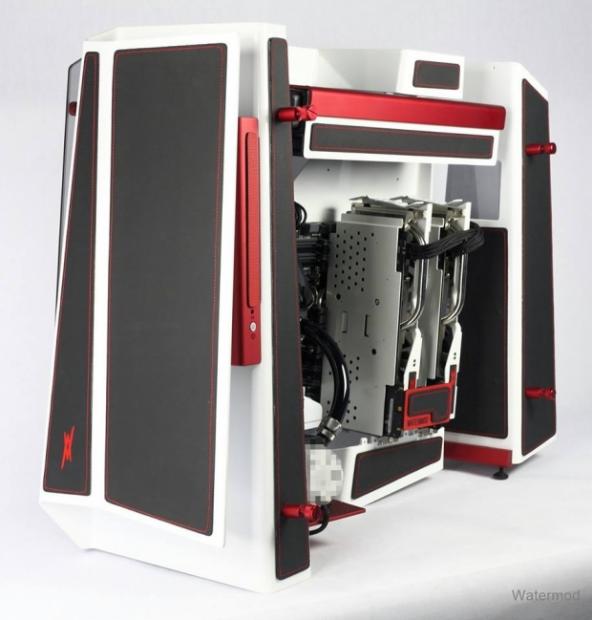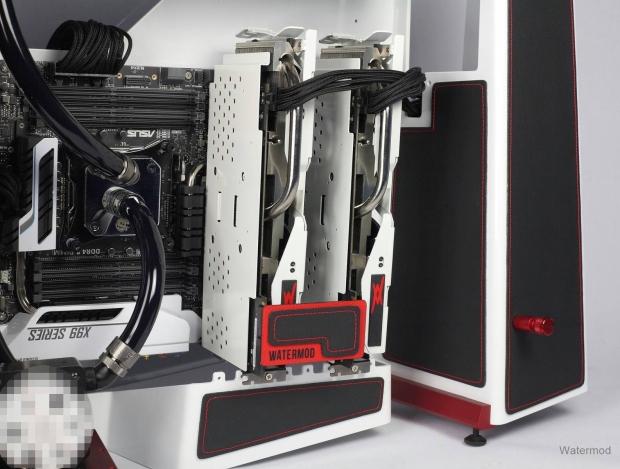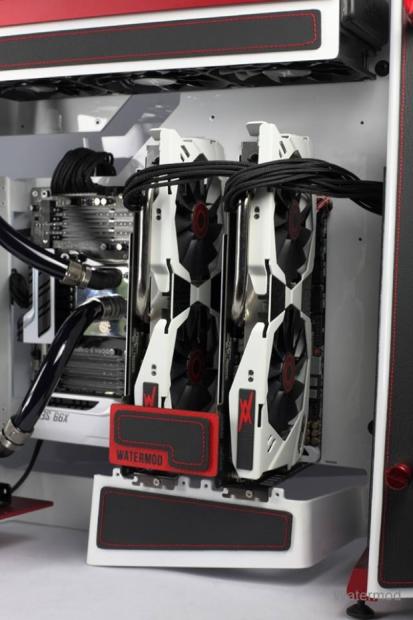 Related Tags