AMD Radeon 300 series launch will feature cards with older GCN chips
With the release of AMD's Radeon 300 series imminent, it looks like the R9 390X will be the only one to feature a new architecture.

Published Wed, Feb 18 2015 8:25 PM CST
|
Updated Tue, Nov 3 2020 12:09 PM CST
AMD is on the verge of announcing and releasing its new Radeon 300 series of cards, but according to a new report from Sweclockers, the codename Fiji GPU will be the only new chip in the Radeon 300 series family. The rest of the cards, will have the current GCN cores, with the GCN 1.1 and GCN 1.2 architecture powering them.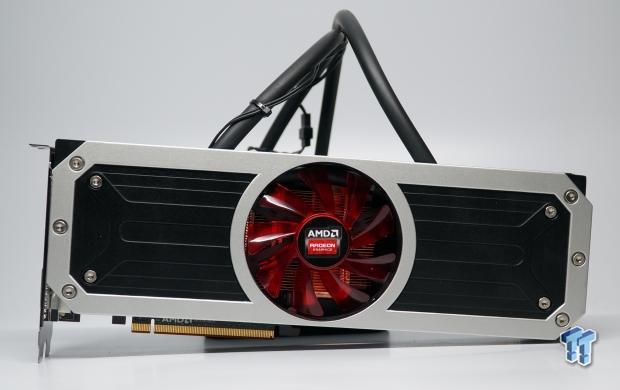 The Radeon R9 390 and R9 390X should feature the new Fiji architecture, with the R9 390 arriving with the Fiji Pro GPU, while the R9 390X will rock the Fiji XT core. When it comes to the Radeon R9 395X2, we don't know if we'll see two of the Fiji XT or Fiji PRO GPUs on it just yet. We do know that we should expect the Radeon R9 390X to feature 4096 cores, 4GB of 4096-bit (1024-bit per channel) HBM memory and hopefully, much more. These new cards will be the first video cards in the world to feature SK Hynix's HBM memory, as well as the first look at the latest GCN 1.3 architecture.
The biggest beast of the new cards will be 'Bermuda' which is the R9 395X2 dual-GPU offering, which should feature the new GCN 1.3 architecture and the super-fast new HBM memory. We don't know what else to expect, but I would like to see AMD make two versions of its R9 390X available: one with 4GB of HBM memory and the other with 8GB of VRAM. Another nice touch would be to have two versions of the R9 395X2: one with 8GB of VRAM (4GB per GPU) and another with 16GB of VRAM (8GB per GPU).
Related Tags