92-year-old driver totals 10 cars in 20 second car park incident
Panicked driver has meltdown exiting car park.

Published Tue, Feb 17 2015 7:12 PM CST
|
Updated Tue, Nov 3 2020 12:09 PM CST
If you've ever parked your vehicle in a car park and been dismayed to find a ding on the door on your return, you might want to send your condolences to the residents of Mayville, Wisconsin while shopping in the Piggly Wiggly supermarket chain. In an astonishing security video released online, a panicked 92 year old hits nine vehicles in the span of just 22 seconds.
Luckily no-one, including the driver was injured in the incident, which Mayville Police Chief Christopher MacNeill tells the WISN network "in 23 years of law enforcement, I've never seen anything like this". Despite this, the driver won't be fined although his licence has been revoked.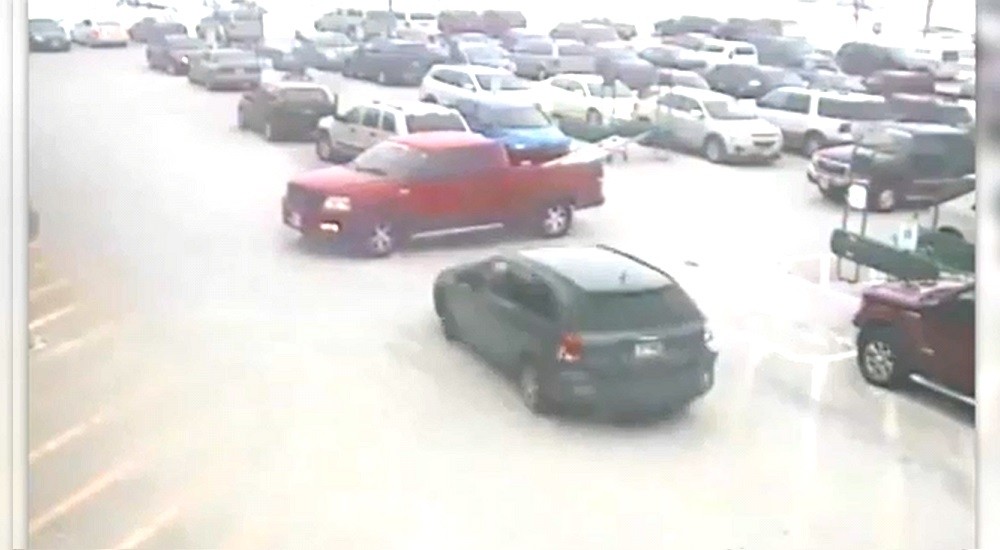 Related Tags